Personal injuries are any injuries sustained to the body, mind, or emotions of a person. If you have recently suffered injuries, you can attest to the fact that no matter how serious they are, it is the emotional turmoil that ensues that's far more difficult to overcome. And while accidents that cause personal injuries are unfortunate, they are often not caused by the victim themselves. If you have been injured due to the actions of another person or an entity's negligence or carelessness, you are entitled to sue the responsible party and seek compensation for your damages.
Since the state of Florida has distinct laws that govern the issue of fault when it comes to accidents, and other laws that pertain to when a personal injury lawsuit can be filed, it's essential that you, as a victim, reach out to an experienced and skilled Miami Gardens personal injury lawyer. If you are currently thinking of filing a claim for injuries suffered, then kindly contact Miami Lawyers 360 for professional legal counsel and representation.
Our skilled and professional personal injury attorneys are ready and willing to help you seek the compensation you deserve for your damages. Give our Miami Gardens injury firm a call today and schedule a free initial consultative meeting with our team.
What Should I Do After Being Involved in an Accident?
Here are a couple of things you should consider doing immediately after an accident to guarantee your wellbeing and improve your chances of getting damages for injuries suffered.
Seek medical attention right away. Even if you feel alright, make sure you visit the nearest ER or hospital for examination and treatment.
Take photos of your injuries, damages, and what caused the accident. These can be used as evidence to support your case when seeking compensation.
Report the incident to the relevant authorities right away. If you've been involved in a car accident, call the police and if you've been hurt while at work, notify your manager or supervisor right away.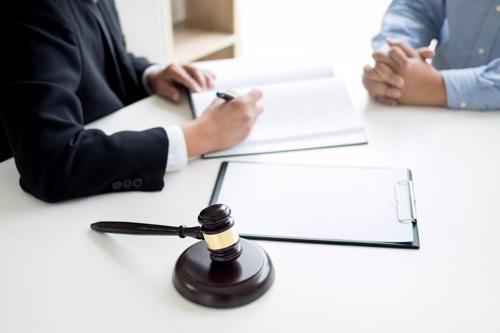 Keep a record of all reports and documents related to your accident – from police reports to hospital bills to employers' records proving lost wages to the photos you took at the scene of the accident.
If there were any witnesses when the accident happened, kindly ask them to provide you with their contact information – name, phone number, etc.
Do not admit fault. Immediately after the accident, avoid discussing the incident with the other party or those around, and do not confess that you were at fault. Doing so could hamper your chances of receiving compensation for damages suffered. The only individual you're advised to discuss your accident with is a lawyer. For professional and reliable legal representation, call Miami Lawyers 360 now.
Are There Any Benefits To Hiring a Miami Gardens Personal Injury Lawyer?
There are several benefits to hiring a professional personal injury attorney and have them handle your claim. Here are a few:
Case Preparation
Personal injury claims tend to be complicated and often require someone experienced and knowledgeable enough to prepare a claim and see it through all the different legal processes involved. Personal injury attorneys know what it takes to file a claim; they understand the ins and outs of collecting evidence, speaking to witnesses, building a case, filing the relevant legal documents, and communicating with the court, insurance companies, and the other party's lawyers to ensure your case is heard and that you are eventually compensated for your troubles.
Settlement Negotiation
Another task performed by personal injury attorneys is negotiating terms with all involved parties (insurance companies and the other party's lawyers) to ensure that a preferable settlement agreement is reached.
Trial Preparation
In the event, an out-of-court settlement has not been reached, the next option would be going to trial. The good thing about personal injury attorneys, like those at Miami Lawyers 360, is that they have the skills and experience needed to fight for your best interests in court.
What Types of Damages Can I Recover from a Personal Injury Claim in Miami Gardens?
Some of the compensation personal injury victims are entitled to include:
Economic Damages
This covers all costs related to lost wages, medical diagnosis, treatment, recovery assistance, physical therapy, and any other loss whose monetary value is determinable.
Non-Economic Damages
This covers losses that you incurred but which cannot be determined or which do not have monetary value like physical disfigurement, paralysis, and others.
Punitive Damages
These damages are generally pursued if preliminary investigations show that the party that caused the injuries acted indifferently, hence instigating the accident. For punitive damages to apply, an attorney has to have enough proof to support their claim.
How is Liability for Personal Injuries Determined in Florida?
To prove liability, you, the victim, must prove that the person or entity who led to your injuries acted negligently. Negligence is defined as a failure to act with the level of care that a person of ordinary prudence would've exercised under similar circumstances.
There are four things you need to prove when filing a negligence claim in Florida. These are:
Duty of Care: The at-fault owed you a legal duty of care; meaning they owed you a legal/moral obligation to ensure your wellbeing or safety.
Breach of Duty: The at-fault breached his or her legal duty to you.
Causation: The at-fault's breach of duty is what led to you being injured. Had they not breached their duty; you wouldn't be in such a difficult spot.
Damages: You incurred unexpected losses (property damage, lost wages, etc.) and damages (injuries, medical bills, etc.) due to the accident.
How Long Do I Have to File a Personal Injury Claim in Florida?
Personal injury victims in Florida have four (4) years from the day they got injured to file a claim against the defendant. However, this may vary based on the types of injuries involved and the nature of the case. In cases involving wrongful death, the victim's family only has two (2) years to file a claim.
How Much Does It Cost to Hire a Personal Injury Lawyer in Miami Gardens?
Most injury victims fear hiring the services of an attorney because they think that it costs a fortune to hire legal services. While that may be the case, it usually doesn't apply to most injury cases as most practices that represent personal injury victims offer their services on a contingency basis. This means that you, the victim, aren't required to pay anything, be it consultation or retainer fees, to have an attorney take on your case.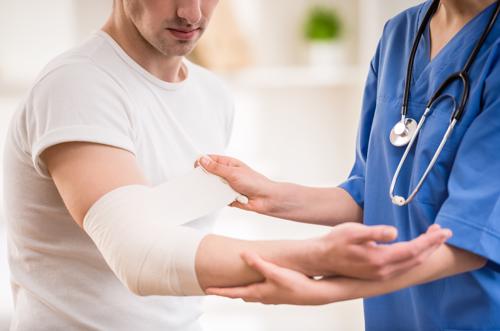 The legal practice or attorney representing caters for all costs and expenses from the start to the end of the claim and only gets paid if they win the case. Miami Lawyers 360 take on all personal injury cases on a contingency fee so you never have to worry about affording our legal services.
Personal Injury Cases We Handle at Miami Lawyers 360
Our personal injury lawyers handle all types of claims, including:
Car Accident Claims
Personal injury claims are legal cases you can open if you have been hurt in a car accident and it was another person's fault. They are the formal process of seeking compensation from the individual or entity responsible for your injuries.
Medical Malpractice Claims
Medical negligence claims are cases filed against health care providers whose treatment procedures depart from what's considered the standard of care within the medical sphere, causing harm to patients.
Premises Liability Claims
Premises liability cases are opened to hold property owners responsible for any damages that arise out of injuries on their property. They involve cases such as slip-and-falls, etc.
Products Liability Claims
These are claims filed against a manufacturer whose products have caused harm to consumers as a result of defects in their product(s).
Workplace Injury Claims
Workplace injury claims are cases opened against managers and employers who fail to follow workplace safety and health rules, leaving their workers susceptible to work-related injuries and illnesses.
Let the Experienced Personal Injury Attorneys at Miami Lawyers 360 Help You with Your Claim
The attorneys at Miami Lawyers 360 are all committed to fighting for your rights as a victim, and ensure that you get well compensated for your damages and injuries. If you live in Miami Gardens and have suffered injuries due to the negligent or reckless actions of another person or entity, do not hesitate to get in touch with us for professional legal counsel and representation. Call (phone) now and schedule a no-obligation, cost-free consultation with our legal team today.