Uninsured motorist coverage is additional coverage that is available from your automobile insurance company. It protects you if you are in a car accident with a driver who has no car insurance, and the accident is deemed to be that driver's fault.
If you get into an accident that is caused by another driver who does not have car insurance, then you can still be covered for your damages if you have the additional coverage for uninsured motorists. It isn't a great idea to try to sue someone who causes an accident if that person does not have insurance. You can assume that the driver doesn't have a lot of money handy if they aren't insured. You might win the lawsuit, but you're not going to receive your compensation. 
The better option is to file a claim with your own insurance company for an amount that is within the limits of your own uninsured driver coverage. Our Miami uninsured motorist accident lawyers are here to help you. 
What Are Florida's Limits of Uninsured Motorist Coverage?
Most states require automobile insurers to include a minimum amount of uninsured motorist coverage in every car insurance policy, usually somewhere around $20,000, but you can of course purchase additional uninsured coverage.
Florida law does not require uninsured motorist coverage if you have health insurance, but it is still beneficial to have.
There are some limits to uninsured motorist coverage. There is a minimum amount for each car insurance policy (usually about $20,000), but you can purchase more. Yet, the amount that you purchase cannot exceed the total amount of your primary coverage.
If you have $150,000 worth of coverage for yourself, then you can have no more than $150,000 worth of uninsured motorist coverage. The purpose of this limitation is to prevent the insurance company's clients from purchasing an excessive amount of the less expensive uninsured coverage and purchasing a disproportionately low amount of the more expensive liability coverage.
What Are The Benefits of Uninsured Motorist Coverage?
There is one straightforward benefit of having uninsured motorist coverage. If you are hit by an uninsured driver, you're covered. It's that simple. There are plenty of people driving around without insurance and when they cause accidents, you need to know that your expenses will be covered and that you have just as much insurance for this accident as with any other.
What Are The Drawbacks of Uninsured Motorist Coverage?
There are really no drawbacks to having uninsured motorist coverage unless you see it as a waste of money should you never encounter an accident with an uninsured driver. Aside from this, there is the valid point that once you file a claim with your uninsured motorist coverage, you may be giving up the right to ever pursue damages from the uninsured driver and will have to work with no more than whatever amount you are insured for.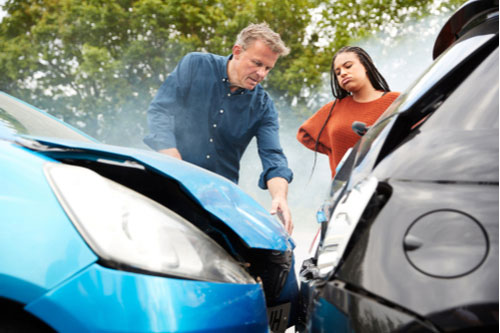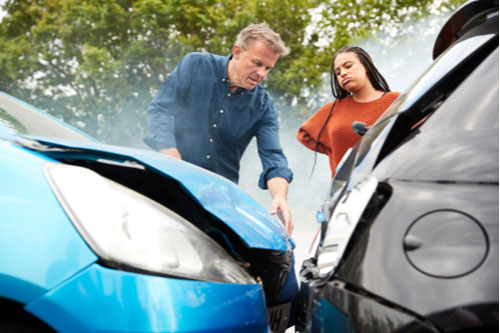 Yet, because you can rarely successfully sue someone who has nothing to give you, this is not much of a downside. It is better to get what you can than to get nothing at all from the person who likely cannot afford insurance.
How To File an Uninsured Motorist Claim
Contact your insurance company as soon as you can following an accident with a potentially uninsured driver. There are strict deadlines with some policies where you have to notify your insurance company of the potential claim quickly.
This deadline may be no more than one month, so you don't want to wait to call your insurance company. Even if the other driver doesn't specifically state that he or she doesn't have insurance, but simply refuses to give you their information, you should inform your insurance company of this situation right away.
Your uninsured motorist claim will proceed in the same way that any other claim would with the singular exception that you will be dealing with your own insurance company. There will still be a thorough investigation and the collection of evidence (like medical records and witness statements).
The main difference that you'll have to work with is that you cannot file a lawsuit against your own insurance company. If you can't agree on a fair financial settlement, you will have to submit the claim to binding arbitration. This more informal than a trial and allows your case to be decided by one or more arbitrators. Whatever decision they reach in arbitration is the decision you will have to stick with.
Contact Our Miami Uninsured Motorist Accident Lawyers
It's wise to have a skilled Miami uninsured motorist accident lawyer represent you when seeking a financial settlement with the insurance company. Here at Miami Lawyers 360, we are available 24/7 to answer your questions. Call our experienced car accident law firm at (786) 686-2857 or fill out our contact form to set up a free consultation.