Traffic accidents are quite a common occurrence in the state of Florida. In fact, it has one of the highest accident rates in the country. According to data from the Florida Department for Highway Safety & Motor Vehicles, about 400,000 car accidents are reported each year in the state. And while less than one percent of these accidents result in fatalities, Florida is among the top three states with the highest per capita rates of fatal crashes. The probability of sustaining injuries or losing your life due to a car accident in Florida is unusually high compared to most other states.
Florida has over 15 million licensed drivers and it is estimated that 5% of these drivers are involved in a crash every year. What makes the situation worse is that most of these crashes are preventable. Each year thousands of people suffer devastating injuries while others lose their lives as a result of negligent drivers. And while the state government in Florida has put in place various measures to curb unnecessary accidents, there seems to be little improvement.
Every driver has a responsibility to exercise safe driving and mind others while on the road. However, when this doesn't happen, they put themselves and others at risk. If you or a loved one has been harmed as a result of the actions of a negligent driver, you may be entitled to certain rights. Our team of experienced Coral Gables car accident lawyers at Miami Lawyers 360 can help you get the justice and full compensation that you deserve. Car accidents often result in serious injuries that can have a devastating impact on your life and your loved ones.
You don't have to suffer the consequences alone, let our personal injury attorneys fight for you and ensure that your rights are protected. Call us at (786) 686-2857 to schedule your free consultation.
Car Accident Statistics in Florida
Each year, the Florida Department Highway Safety And Motor Vehicles releases its Traffic Crash Facts annual report, which details the traffic accident statistics for each year. According to its most recent report, there were a total of 401,867 traffic accidents in 2019, seeing a drop of 0.44% from the previous year. From this data, we can deduce that there was an average of 1,101 accidents per day, which is shocking, to say the least.
Of these accidents, 2,951 were fatal resulting in the deaths of 3,185 people. In terms of injuries, a total of 18,063 people suffered incapacitating injuries while over 150,000 suffered different kinds of injuries. Drugs and alcohol were involved in more than 25% of all fatal crashes.
How Much Does a Car Accident Lawyer Cost?
Fortunately, our professional personal injury lawyers operate on a contingency fees basis. This means that we don't charge any upfront fees for our services. You only pay us after our team has successfully secured favorable compensation for you.
What Should I Do After a Car Accident?
There are some important steps that you need to take after being involved in a car accident to protect your rights and wellbeing.
Contact the Police
You are legally required to report a car accident to the law enforcement authority, especially if it involves injuries, death, property damage, or drunk driving. You will need the police to file an official accident report as it will help in proving your claim.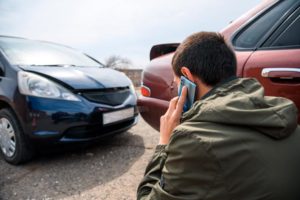 Remain at the Scene
Under no circumstances should you attempt to leave the scene unless the responding officers allow you to do so. As you wait for the police, check on others involved in the accident to find out if they are okay or in need of urgent help. Also, look out for any signs of further danger.
Exchange Info With Everyone Involved
Ensure that you collect the names, contact details, and insurance information of other drivers involved in the accident. You should also give them yours.
Record the Scene
Use your smartphone to take photos and videos of the scene of the accident. These will serve as crucial evidence for your case.
Never Admit Fault
You should never apologize or admit fault for the accident even if you feel like you were at-fault for the accident as this can seriously hurt your claim. Keep in mind that fault is only determined after proper investigations.
Seek Medical Attention
Your health should be one of your top concerns after being in an accident. Seek medical treatment as soon as possible. Not only will this help speed up your recovery, but it will also help to reveal and document the true extent of your injuries.
Call a Car Accident Lawyer!
While you may be entitled to compensation, handling a car accident claim involves a lot of legal complexities and procedures. It is important to have an attorney on your side, who will guide you through the process and ensure that your rights are protected. For the best outcome of your case, you should contact an attorney as soon as possible after an accident.
What is the Average Settlement for a Car Accident?
Given that every car accident involves a different set of circumstances, there isn't an average settlement amount for Florida car accident cases. There are many factors that affect car accident settlements including the severity of your injuries, level of damages, and the strength of your legal representation.
To effectively determine the value of your claim, you will need to consult an experienced car accident lawyer. Our team will need to identify and document the wide range of expenses and losses you've suffered as a result of the accident. Also, keep in mind that Florida follows the rule of pure comparative negligence, which means that your compensation amount is subject to deduction by your percentage of fault.
However, via your carrier's personal injury protection policy, you are entitled to receive:
Up to 80 percent of medical expenses
Up to 60 percent of lost wages
travel reimbursement for visits to doctors
$5,000 in death benefits
When Should I Get a Lawyer For an Auto Accident?
If you or a loved one has been involved in a serious car accident resulting in severe injuries or death, you should consider hiring a car accident attorney right away. In such cases, the stakes are extraordinarily high and the earlier you get an attorney on your case, the better the outcome of the case.
Why do I Need a Lawyer For a Car Accident Claim?
Our lawyers can help your car accident claim through their experience with:
Investigating Your Accident
Even when fault in a crash seems clear, you will need proper and quality evidence to prove it. Knowing what evidence to get and how to do it can be particularly difficult especially if you are dealing with severe injuries. Your attorney will investigate all the unique details of your case and obtain all the relevant evidence including, police reports, physical evidence, witness statements, etc., to prove liability as well as medical documents as part of proving your damages.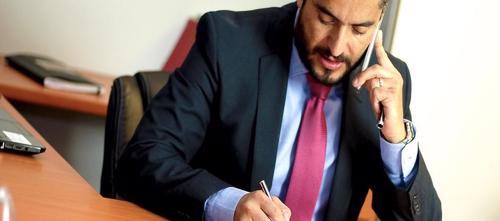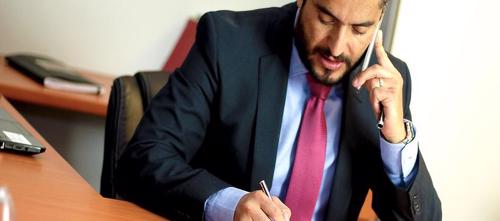 Filing Your Claim
There are many things involved when filing a claim. You need to know who you are filing the claim against, and how to do it properly and within the set deadlines. Your attorney will help ensure that everything is in order.
Handling Negotiations
Most car accident claims end at a settlement agreement. Our car accident attorneys have impeccable negotiation skills and will not settle for anything less than what you deserve.
Taking Your Case to Trial
In case a favorable settlement agreement isn't reached upon during the negotiations, your attorney should be prepared to take your case to court. Our attorneys have years of experience litigating cases.
What Type of Damages Can I Recover?
In Florida you are able to pursue the following types of damages through a car accident claim:
Economic
Economic damages are meant to cover victims for financial losses incurred as a result of the accident. They can include medical bills, loss of income, loss of earning capacity. and so on.
Non-Economic
Also known as general damages, they are meant to cover victims for intangible losses that can't be assigned any specific monetary value. These include pain and suffering, emotional distress, loss of enjoyment of life, etc.
Punitive
Punitive damages are awarded in cases where intentional misconduct or gross negligence on the part of the defendant has been identified. They are meant to punish the wrongdoer and discourage the repeat of such similar behavior. Florida caps punitive damages at three times the amount of compensatory damages or $500,000, whichever is higher.
How is Fault Determined in Florida Car Accident Cases?
To prove that the other driver bears liability for your injuries and damages, your attorney will need to prove the following four elements of negligence:
Duty of care: All drivers owe a duty of care to other road users and the general public.
Breach of duty of care: Your attorney has to prove that the other driver violated their duty of care by doing something or failing to do something that a reasonable person would have in a similar situation.
Causation: Your attorney has to prove that your injuries were a direct result of the negligence of the other driver and not other causes.
Damages: Your attorney has to prove that as a result of the other driver's negligence, you suffered actual and provable damages.
How Long do I Have to File a Claim?
In Coral Gables, Florida, car accident claims fall under personal injury law. The statute of limitations for personal injury cases in Florida is four years from the date of the accident.
What Can I do if Insurance Denied My Claim?
If your claim is denied, you will receive a denial letter from your insurance company informing you why your claim was denied. If you disagree with the reasons provided and feel that you have a solid case, you can talk to your lawyer about filing an appeal. Your attorney will provide the insurer with additional information and evidence to support your claim. If necessary, your attorney may pursue legal action.
Do I Have a Case?
Your attorney will help you determine whether you have a valid claim by thoroughly investigating your case and reviewing the available evidence. Florida is a no-fault state, which means that car accident victims have to pursue compensation from their respective insurance firms regardless of who is at fault. However, when your damages exceed your policy limits, you can seek compensation from the at-fault party and their insurance companies. Your injuries have to meet certain prerequisite criteria to step outside the no-fault law.
What if the Other Driver Doesn't Have Insurance?
It is common to get involved in car accidents with uninsured motorists. As stated above Florida is a no-fault state, which means that your insurance company will cover most of your damages up to a $10,000 limit. If your damages exceed this amount, the insurance company of the at-fault driver will settle the rest. However, if you are hit by an uninsured driver, your best option is to file a lawsuit against the driver.
However, if the at-fault driver isn't in a financially capable position to make the payments, some of the legally available options for recovery include: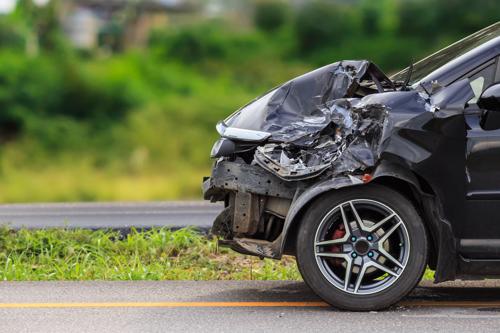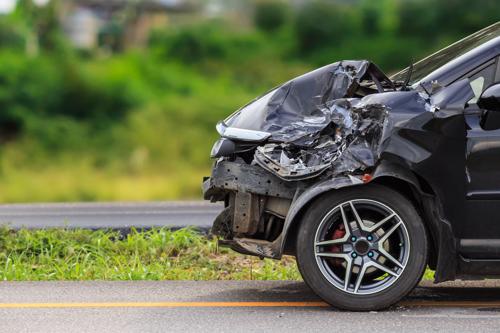 Seizing personal property with a levy
Garnishing their bank account
Putting a lien on a non-homestead property
Garnishing their wages
How Can I Obtain an Accident Report?
You can obtain your traffic crash report either by visiting the Florida Highway Patrol (FHP) troop station nearest to the site of the accident and filling out a "Sworn Statement to Obtain Crash Report" form or by visiting the Florida Highway Safety and Motor Vehicles website. You will be required to pay a $12 fee and provide your driver's license or ID number. The report is typically available for download after 48 hours of making the request.
Common Injuries Caused By Car Accidents
Car accidents frequently lead to injures, including:
Brain Injuries
Back Injuries
Neck Injuries
Head Injuries
Internal Injuries
Facial Disfigurement
Leg & Knee Injuries
Spinal Cord Injuries
Death
Types of Car Accidents We Handle
Our attorneys handle all types of car accidents, including:
Driving Under the Influence Accidents (Drinking & Drugs)
Distracted Driving
Head-on Collisions
Hit & Run Accidents
Rear-End Accidents
Reckless Driving
Rideshare Accidents
Rollover Accidents
Speeding Accidents
Uninsured Motorist
Contact a Skilled Coral Gables Car Accident Lawyer
If you or a loved one has been injured in a car accident resulting from the negligence of another driver in Coral Gables, FL, you need all the legal guidance and assistance you can get. Our team of experienced and compassionate attorneys is prepared to help during this rough patch in your life. You are entitled to full and maximum compensation for your losses and damages, and our team is here to ensure that this right is protected. Get in touch with our personal injury firm today at (786) 686-2857 to discuss your case.