Suffering a personal injury can be stressful, if not downright daunting. Aside from causing physical and emotional pain, it can also throw a huge financial burden on your back. You may be worried about your medical bills, lost wages, and how you'll get your life back to normal. Our Coral Gables personal injury lawyers are here to help. We offer a free consultation to review your claim and how you can recover compensation. Call our personal injury firm at (786) 686-2857 to get the legal representation you deserve.
What Should You Do After an Injury
In order to get the most compensation, you need to get it right from the get-go. These are the important first steps you should take after an injury:
Get medical treatment immediately if needed. Don't forget to keep records of all treatments received.
Document the scene – Take videos and pictures if you can
If there are any witnesses, get their names and contacts (email, telephone, etc.)
Report the incident – call the police if it's a vehicle accident, report workplace accidents to supervisors, etc.
Never admit fault
Call a Personal Injury Lawyer!
If you have sustained a personal injury in Coral Gables, FL, contact our lawyers for a free, no-obligation consultation. The evaluation is strictly confidential.
Why do I Need a Lawyer?
Getting injured can be traumatic, making it difficult to deal with personal injury lawsuits. That's where our personal injury lawyers will come in handy. We'll do all the heavy lifting so you can recuperate from the injury without much hassle and get the compensation you deserve.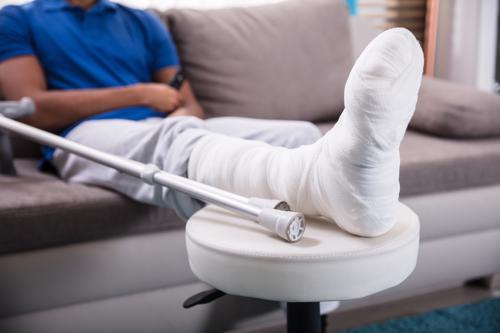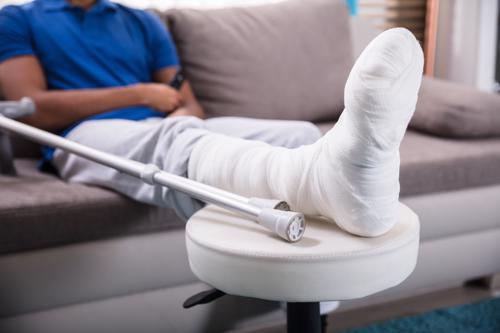 Here's why you need a lawyer when you suffer a personal injury:
Preparing Your Claim and Filing a Lawsuit
As your personal injury lawyer, the first thing we'll do is gather as much info as possible about your case. We'll get witness statements, police reports, medical records, bills, photos, video, and other official statements to build a solid case. The next step is to file your complaint in court, which lists your legal arguments, the evidence, and what you demand in compensation.
If you wait until you get a clean bill of health to file and seek relief for your injury, getting the settlement you deserve will be more difficult and lengthy. As your lawyer, we'll prepare your compensation claim and file a lawsuit immediately as you recuperate. We'll use our experience, connections, and knowledge to avoid any potential setbacks.
Settlement Negotiation
Insurance companies will try every means to give you the least compensation possible. It's worth your while to consult with us before negotiating or accepting a settlement. We'll go above and beyond to get you the most payout possible
Trial Preparation & Representation
In a personal injury lawsuit, the burden is to show proof of negligence that caused the injury. We'll argue on your behalf in court that you got injured because of the negligence of the defendant. Having a personal injury lawyer is indispensable, especially when you need to establish liability.
At Miami Lawyers 360, we are experts in trial preparation and representation. We'll fight in court to ensure there's no doubt about the severity of your injury, damages incurred, and how it occurred. This way, you can get a favorable ruling and receive the compensation you're entitled to.
What Type of Damages Can I Recover Through an Injury Claim?
Damages are the losses, financial burdens, and costs that you incur after sustaining a personal injury. In Florida, there are generally two types of damages you can recover, economic and non-economic, but you can also pursue punitive damages. The exact damages that'll be included in your case will vary depending on the severity of the injury and costs you faced.
Also referred to as special damages, economic damages are the actual lost earnings, costs of medical treatment, out-of-pocket expenses, estimated future medical bills, estimated future lost wages, property damage, and even transport costs. It's easy to calculate property damage, lost earnings, and medical bills, but others like reduced earning capacity may be trickier. Our lawyers will help you determine these damages appropriately according to your case.
You're not allowed to recover non-economic damages in Florida unless you've sustained a permanent injury. That means that even after the full healing process you're still not back to your previous normal. For instance, you've developed a permanent limp or loss of mobility, etc. What's more, non-economic damages only apply to injuries due to motor vehicle accidents.
Again, you're not entitled to general damages in Florida unless a permanent injury is established by a medical professional. So, you won't be able to recover damages due to suffering and pain, inconvenience, loss of enjoyment of life, mental anguish, and so on for slip & falls and other forms of personal injuries.
When the judge feels that compensatory economic and non-economic damages aren't enough for your case, they may award punitive damages, as well. This is usually to make an example of the defendant's egregious actions, gross negligence, or lack of remorse. A good Miami Lawyers 360 will ensure that you recover all the damages that you're entitled to, including punitive damages.
How is Liability Determined in Florida Injury Claims?
At Miami Lawyers 360, we understand that establishing liability is the cornerstone of every personal injury case we handle in Coral Gable, FL. It's our duty, as your personal injury lawyer, to establish negligence on the part of the defendant. That the defendant did something they shouldn't have done or didn't do something they should have done.
Duty of Care
In any personal injury case that involves a negligence claim, we'll have to prove duty of care. In other words, must establish a relationship that warrants duty of care. If you were injured at your place of work, we must establish that you're indeed an employee.
Breach of Duty of Care
We'll help establish that the defendant breach duty of care by putting you at risk for damage or injury. Not just that; we'll help show that the breach of duty of care by the defendant caused you to suffer the injury, damages, and losses.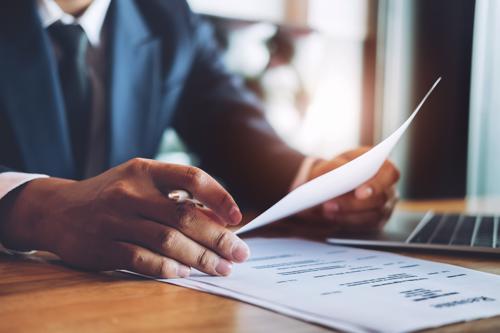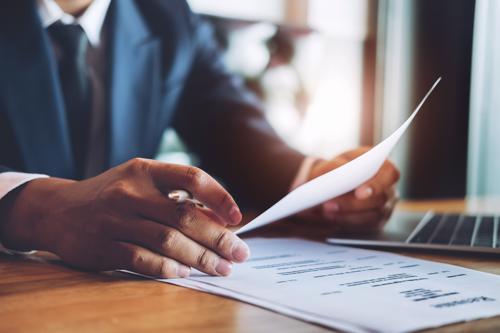 Causation
In order to make a negligence claim in a personal injury case, you must establish the cause of the injury or damage. We shall also help you determine causation and prove negligence with a variety of evidence.
Damages
Once we've proved duty of care, breach of duty of care, and causation of the injury, the next step in determining liability is to look at compensatory damages. Our lawyers will help you include all relevant economic, non-economic, and punitive damages, including lost wages, cost of medical treatment, childcare costs, household services, anticipated loss of income, and future medical bills – just to name a few.
How Much Time Do I Have to File a Personal Injury Claim in Coral Gables, FL?
In Florida, the statute of limitations for a personal injury claim is 4 years. As such, you will generally have up to 4 years to file a negligence claim.
How Much Will a Coral Gables Personal Injury Lawyer Cost?
While Florida's state statutes limit the contingency fee for personal injury cases, the lawyer usually receives between 33% and 40% of your compensation. The most common contingency fee agreement is a third of the settlement.
For example, if you get a settlement of $90,000, your personal injury lawyer would receive around $30,000.
Types of Personal Injury Cases We Handle at Miami Lawyers 360
The following are just a few examples of personal injury cases we handle at Miami Lawyers 360:
Car accident/injury claims
Products liability cases
Workplace injury cases
Premise liability claims like slip-and-falls
Medical malpractice claims
Schedule Your Free Consultation With Our Attorneys
Having an experienced personal injury lawyer on your side is your best shot at getting the compensation you're entitled to. Call our Coral Gables injury firm today for a free, no-obligation consultation. It's strictly confidential.