If you, unfortunately, get involved in an accident, hire a reputable Doral car accident lawyer with the expertise to identify and determine the factors that may have contributed to the unfortunate event. We will work to ensure you are properly compensated for any injuries or damages the faulty party caused you to sustain. Schedule your free consultation with our personal injury lawyers today, call (786) 686-2857.
How Much Does a Car Accident Lawyer Cost?
Most car accidents in Doral, Florida, will not involve payment of a flat fee for legal services. Less-complex cases are the ones that demand flat fee arrangements. Car accident lawyers charge a contingency fee to represent a complainant on an injury case. The lawyers will only receive the contingency fee after the complainant recovers the money in their case. The percentage that the lawyer receives as a contingency fee varies depending on the agreement of both parties.
What Should I Do After a Car Accident?
The first step you should take immediately you get involved in a car accident is calling the police and getting help at the scene. Also, it is essential to note that to file your claim with your insurance company, you may need a police report.
Also, it is essential to check on the other parties involved to determine if they are hurt. Call an ambulance if they are hurt and exchange contact information.
Take pictures of the scene when the police arrive and provide the exact information of what happened the best you can. If certain facts were not clear to you, inform the police.
Seek Medical Attention. If the impact was severe, seek medical attention immediately.
Call a car accident lawyer! Make sure you get a reliable Doral car accident lawyer to represent you if it is possible to call them from the scene, the better. Sometimes, the police at the scene can provide your insurance company with detailed information than you due to panicking.
What is the Average Settlement for a Car Accident?
The settlement of a car accident averages between 1.5 and 2 times your financial damage. If you sustained injuries during the accident, expect to recover your actual financial losses and an extra amount for pain and suffering.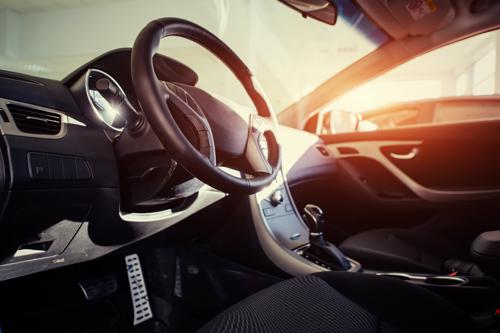 When Should I Get a Lawyer for my Auto Accident?
Car accidents involving long-term or serious injuries need a reliable lawyer to get the best outcome. Even when you are not planning to sue the other person, you need a car accident lawyer to help you with your insurance claim.
Why do I Need a Lawyer For a Car Accident Claim?
Hiring a reputable Doral car accident lawyer is vital to your injury claim since the attorney can help:
Handle the Insurance Claim For You
Insurance adjusters are highly trained at negotiating. They can do anything to lower the compensation, and sometimes they can even deny a valid claim. You need a lawyer who can represent your best interests and help you get your claim in full.
Prove Liability For Your Injuries
Proving that the other person's negligence caused your injuries can be a challenge in a car accident injury. An experienced car accident lawyer can sift through the evidence to know who caused the injuries.
Determine the Exact Value of Your Injuries
Insurance companies can convince injury victims to accept lowball settlement and can pay very little for your claim. Car accident lawyers ensure you get the exact compensation value and the damages you have suffered.
File a personal injury lawsuit
A lawyer can advise you of all your legal options if the insurance company is not willing to provide a reasonable settlement. A reliable lawyer will help you file a personal injury lawsuit to get the compensation you deserve.
How Much Can I Expect to Receive for My Damages?
Your settlement amount will depend on how you supported your requests through evidence and how much they found you to be at fault. Also, the at-fault driver's insurance coverage can determine your pay. For instance, if their policy maxes at $50,000, the maximum you can receive is $50,000.
What Type of Damages Can I Recover?
Economic damages: Generally, economic damages cover lost wages, damaged property, and hospital bills. They all have a unique price that the other party has to repay you.
Non-Economic Damages: These damages do not have a price tag. They include the pain that your family went through in the car accident.
Punitive damages: They only apply if you can prove that the other individual causes the car accident due to negligence or malicious intent. They punish the other party.
How is Fault Determined in a Florida Car Accident?
Determining who is at fault in a car accident in Doral is a matter of identifying the negligent or careless party. Experts easily determine who is at fault in most car accidents and is therefore responsible for any injuries or property damage.
Insurance adjusters conduct thorough research on the accident, look at medical reports, talk to witnesses, and examine vehicle damage.
How Long do I Have to File a Claim?
Similar to other states, one has limited time to file a car accident case. Florida's statute of limitations only offers four years to file a claim because of careless driving from the date the unfortunate incident happened.
How Can a Lawyer Help me File My Insurance Claim?
A reputable Doral car accident lawyer can help you file your insurance claim from the beginning to the end, starting with:
Communicating with the other party's insurance
Gathering evidence regarding liability
Putting together your medical records as well as bills
Get missing records from your health care provider
Working closely with your doctors to ensure they offer detailed medical information to prove damages
Organizing and presenting evidence that proves liability.
Negotiating with your claims lien holder to reduce the amount of the liens, and
Working out a satisfactory settlement with the defense attorney.
What Can I do if Insurance Denied My Car Accident Claim?
Consult a reputable Doral car accident lawyer. The lawyer can help negotiate with your insurance provider and determine the root cause of the denied claim.
Do I Have a Case?
A reliable car accident lawyer can help investigate and gather evidence to prove your damages. If your lawyer and the other driver's insurance company get to a fair settlement, there is no need for a trial.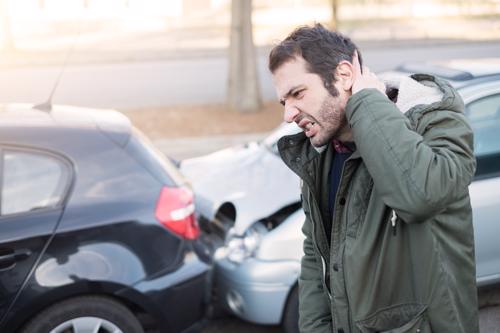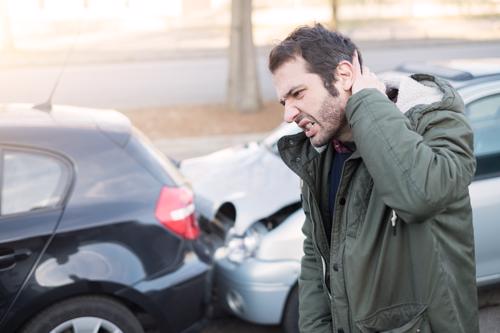 What if the Other Driver Doesn't Have Insurance?
File a claim with your insurance company, and it will cater for all your medical bills and damages provided you are covered against uninsured motorists.
How Can I get an Accident Report?
You can obtain a copy of a car accident report in Doral city by requesting it at the Law enforcement agency records division that filed it. Different agencies have different processes of getting this report.
Common Car Accident Injuries
Injuries frequently caused by car accidents include:
Head Injuries
Brain Injuries
Neck Injuries
Back Injuries
Internal Injuries
Facial Disfigurement
Leg & Knee Injuries
Spinal Cord Injuries
Death
Types of Car Accidents We Handle
Our attorneys handle car accidents of all type, including:
Distracted Driving
Head-on Collisions
Hit & Run Accidents
Rear-End Accidents
Reckless Driving
Rideshare Accidents
Rollover Accidents
Speeding Accidents
Uninsured Motorist
Review Your Claim With Our Doral Car Accident Lawyers
No matter the circumstances of your car accident claim, a trusted Doral car accident lawyer has the solution to it. With the lawyer, you get professional advice and representation for a successful outcome of your claim. Contact our personal injury firm within the shortest time possible at (786) 686-2857.