Accidents are bound to happen. Nobody wants them to occur. That being said, from my experience, it is always better to work with a personal injury attorney to deal with the implications of the accidents, with your purest intentions at heart.
As Doral personal injury lawyers, our main aim is to ensure that you get speedy and sufficient compensation, monetary or otherwise. That is a huge benefit for you. During and after your recovery, you can be assured that we will do everything in my power to get you the compensation you deserve.
It is also essential to ensure that you have the correct information, which will make it easy to make better and more informed decisions. I will be there guiding you through the negotiation, and if it comes to it, through the court process.
Another benefit you will enjoy from having an injury lawyer is that you can be assured that you will get the proper medical attention. Treatment and recovery play an essential role in the process of getting the proper compensation. Thus, for your sake, I will ensure that you can get everything you need, medically speaking.
It is as clear as day that having a competent personal injury lawyer is exactly what you need. If you live in Doral, Florida, don't hesitate. Give our personal injury firm a call, and we will be right there to ensure that all your needs are met.
What Should I Do After an Injury?
You must understand exactly what to do if you are involved or harmed in an accident. Here are some of the things that you need to pay mind to.
Get Medical Treatment if Needed and Keep Records of It
First and foremost, you need to ensure that you get the best medical attention. It is also essential that you keep a record of all the treatments you have been given. This is vital since the amount of money you spend for the treatment should be reimbursed once you are compensated.
Take Photos and Videos if You Can
If you can, you must have physical evidence of the accident. This will make it easy during the negotiation or litigation process to build your case. The more concrete evidence you have, the faster the process of compensation will be, and the more likely that the compensation package itself will be significant.
Get Names and Numbers of Any Witnesses
Eyewitnesses are an intricate part of both the negotiation and the litigation process. Thus, if you can get the names and numbers of those who witnessed the accident firsthand, you will have a smoother compensation process.
Report the Incident
You need to make sure that you report the incident immediately after it happens to the relevant authorities. If the accident happens in public, you need to call the police. If it happened at the workplace, you should inform the relevant supervisors about it.
Never Admit Fault
Though it may seem courteous, you should never admit the fault of an accident. Admitting fault can be in as simplistic of ways as apologizing.
Call a Personal Injury Lawyer
Once you have received the necessary treatment, you should call your lawyer immediately. The earlier they are notified, the faster they will begin preparing a case for you.
What Types of Damages Can I Recover?
Based on the state in which the accident has occurred, you can recover economic, non-economic, or punitive damages. The damages you can recover also depend on the type of injuries and the accident itself.
How is Liability Determined?
Negligence is one of the main reasons why someone would be found liable for an injury. Legally, negligence includes four main elements: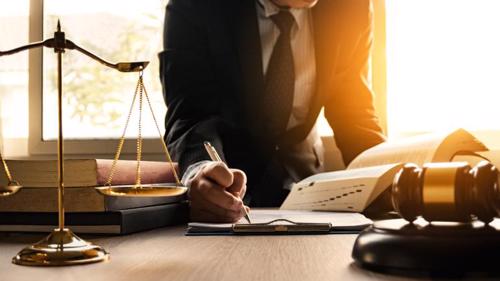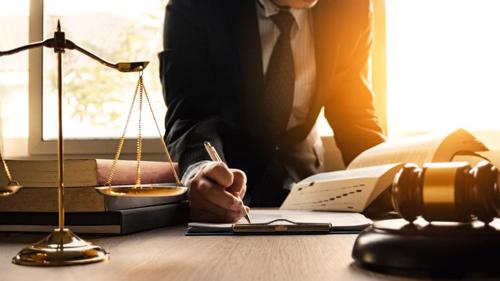 Duty of Care
When performing certain acts, there needs to be a standard of care taken by all the parties involved. If it is found that one of the people or parties involved failed to do so, then liability will fall to them.
Breach of Duty of Care
If it is found that a person was involved in an activity that clearly showed a high likelihood of an accident, then the person is seen to have breached the duty of care and thus is liable for the accident.
Causation
Legally speaking, causation aims to connect an act with a result. If it is seen that someone instigated something that directly led to the accident, then he or she is liable for the accident.
Damages
Damages refer to monetary compensation issued to the person that was injured.
Liability rules change from state to state. This means that you should find a lawyer who is in sync with your state's laws where you reside or where the accident happened if they are not the same place.
How Much Time Do I Have to File a Personal Injury Claim in Florida?
You have up to four years in Florida to file a lawsuit in the civil courts for a personal injury case. This period varies from state to state, you should note.
How Much Will a Florida Personal Injury Lawyer Cost?
A contingency fee, which is normally a third of the final settlement or damages awarded, is typically what it would cost you to get a personal injury lawyer.
Types of personal injury cases we handle
We handle all types of personal injury cases in Doral, Florida. They include
Motor accidents
Vehicle accidents are the most common type of personal injury cases, and we handle them.
Workplace accidents
While working, you make have an accident and need a lawyer to represent your workers' compensation claim as you file for reimbursement and damages.
Medical malpractice
Another common type of personal injury is medical malpractice. If you suspect that you weren't given the right medical treatment, give us a call.
Schedule a Free Consultation With a Doral Personal Injury Lawyer
As you have seen, it is essential to have a capable legal mind to guide you through the intricacies of personal injury cases. Not only will this give you peace of mind, but you will also rest assured that your compensation will be fast and efficient.
Therefore, give us a call today, and we will sort out all your needs.