A car accident can be a very traumatic event for you and your loved ones. You may be confused and distracted after a car wreck. So many emotions may run through your mind making it difficult to focus on what you should do.
An experienced Miami Springs car accident lawyer can help you get justice if you've been injured in a car crash. Miami Lawyers 360 has an expert legal team that's ready to help you get the compensation you deserve. We won't rest until the at-fault party is held accountable for their actions.
Call (786) 686-2857 now to find out if you have a car accident claim. Our personal injury lawyers will answer any questions that you may have. Get started today to find out what legal rights and options you have.
Car Accident Statistics in Miami Springs, Florida
Yearly, 3 million people sustain injuries all over the US due to car accidents. An average of 6 million car accidents happen on US roads every year. Over 90 people die every day from car wrecks. 36,835 and 36,096 fatalities occurred in the US from car crashes in 2018 and 2019 respectively. In 2018, there were 2,915 fatal crashes in Florida with 3,133 deaths. 3183 fatalities occurred in 2019 in the state of Florida.
How Much Does a Car Accident Lawyer Cost?
Most people hesitate to seek legal assistance because of concerns about expensive legal costs. Most car accident attorneys operate on a contingency fee basis. This implies that you don't pay any fees until you win your case. At Miami Lawyers 360, we will receive a cut from your final compensation. We don't require any upfront fees to represent you.
What Should I Do After a Car Accident?
If you've been involved in a car crash in Miami Springs, make sure you follow these essential steps:
Contact Police
Contacting the police is important even after a minor car crash. Law enforcement officers will prepare a report if your crash involves property damage or injuries. This report is critical for your personal injury claim or lawsuit.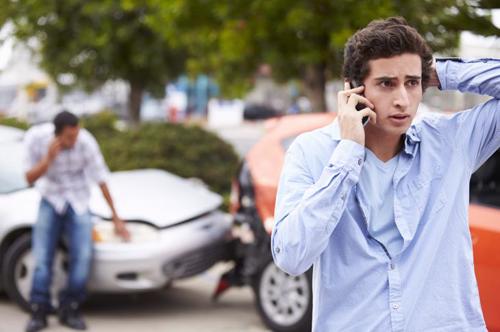 Remember to be honest with the police and tell them everything that may help your claim. For instance, make sure you tell the police if the other driver had turned off their lights while driving at night.
Check on Other Involved Parties
Make sure you assist anyone who is hurt. It would be best if you rendered reasonable assistance to any victim in a car crash. For instance, get victims of a crash to a safe place if there's imminent danger at the accident scene. Don't leave the scene until law enforcement officers clear you.
Exchange Info
Ensure you get the other driver's details, including the driver's name, license, address, and vehicle registration number. These details are critical when pursuing compensation for damages.
Record the Scene
Potential witnesses to a Miami Springs car crash include:
Pedestrians
Emergency responders
Residents of adjacent buildings
Owners and clients in commercial buildings
Drivers and passengers in other cars
Tracking down witnesses after a car crash is hard. Make sure you get the witnesses' contact information at the scene of the accident.
Don't forget to document everything at the scene of the accident. Take photographs and videos of any physical injuries, weather conditions, and property damage.
Never Admit Fault
Never admit fault or apologize after a car crash. Such utterances can end up affecting your claim.
Seek Medical Attention
Your health is of importance after a car accident. You should seek medical attention if you are hurt in a car wreck. Visiting a doctor also provides records that legitimize any future damage claims. The defendant may argue that you weren't hurt if you don't seek medical attention after your Miami Springs car accident.
Call a Car Accident Lawyer!
Consider hiring an experienced Miami Springs car accident attorney if you are involved in a car accident. An attorney can help you deal with the defendant's insurance company, maximizing your compensation. Contact Miami Lawyers 360 today for a free case review.
What is the Average Settlement for a Car Accident?
Every car accident is different. Lots of factors come into play when considering the compensation for a crash. Higher settlements are awarded for victims with severe injuries. The Insurance Information Institute estimates that the average settlement for car accidents in the US is under $ 18,417. In Florida, this figure may be lower given the no-fault insurance laws that the state applies.
When Should I Get a Lawyer for my Auto Accident?
The decision to hire an attorney after a car crash rests entirely on you. It's best to consider reaching out to a lawyer immediately after an accident. Remember, contacting your lawyer soon after your accident makes it easier to build a strong case. Evidence such as video footage from nearby buildings may still be present. Reaching out to a lawyer a day or two after a collision ensures you don't miss legal deadlines.
Why do I Need a Lawyer?
At Miami Lawyers 360, we can help you recover financial compensation if you've sustained injuries in a Miami Springs car crash. Here are some of the legal services we offer:
Case Preparation / Filing a Lawsuit
Our seasoned car crash attorneys in Miami Springs will conduct extensive investigations to determine fault in your crash. We will ensure your claim is filed before Florida's statute of limitations expires.
Settlement Negotiation
Miami Lawyers 360 won't rest until you get the compensation you deserve. We will determine the value of your claim by assessing your injuries and damages. We will aggressively negotiate with the insurance company to help you recover damages.
Trial Preparation & Representation
We are ready to represent you in court in your personal injury lawsuit. Our lawyers are well-versed in Florida's personal injury laws. Miami Lawyers 360 will ensure you get a favorable ruling for your Miami Springs accident claim.
How Much Can I Expect to Receive for My Damages?
Personal injury cases differ. The amount of compensation you'll receive from an accident depends on factors like your physical injuries, recovery time, lost opportunities, and missed experiences. You'll receive more compensation if you've suffered permanent injuries or disfigurement.
What Type of Damages Can I Recover in After a Car Accident in Miami Springs?
Victims of car crashes in Miami Springs, Florida, may be entitled to a financial settlement for accident-related damages. An experienced Miami Springs car accident lawyer can help you or your loved one recover damages, including:
Economic Damages
These are calculable damages that you can recover, including medical expenses, wages, benefits, and property damage.
Non-Economic Damages
These damages are hard to compute. They include pain and suffering, disfigurement, physical impairment, diminished quality of life, and shortened life expectancy.
Punitive Damages
In Miami Springs, these damages aim to deter the offender from repeating similar actions in the future. They aren't regarded as compensatory damages.
How is Fault Determined in Miami Springs?
The state of Florida uses the pure comparative negligence system when determining fault. Here, fault is assigned as a percentage. This implies that you may be entitled to receive compensation even though you were 99% at fault for a collision.
How Long do I Have to File a Claim in Miami Springs?
You have four years from the date of the crash to file a personal injury claim. You risk not receiving compensation for your injuries if you don't file your claim during this period.
How Can a Lawyer Help me File My Insurance Claim?
An experienced Miami Springs car accident attorney can help you file an insurance claim on time, through the right procedure. Remember, insurance companies will do anything in their power to deny or limit settlements. An attorney can file a claim by following set guidelines to help you recover compensation for your damages and injuries.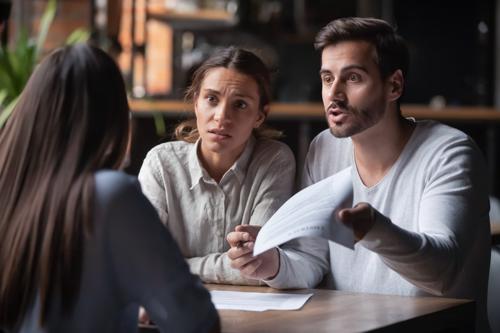 What Can I do if Insurance Denied My Claim?
An insurance company may deny your claim due to reasons such as breaking the law, policy coverage and limits, not reporting the accident, false information, and not seeking medical treatment. You should speak with an experienced automobile attorney in Miami Springs if your claim is denied. At Miami Lawyers 360, our legal team will find out why your claim was denied and fix the issue for you to get your compensation.
Do I Have a Case?
Every car accident is different. If you believe you've suffered injuries or damages due to the negligence or recklessness of another party, you may have a case. You'll require evidence, including a police report, medical records, witness statements, photos, and pre existing injuries, to build a strong Miami Springs car accident claim.
What if the Other Driver Doesn't Have Insurance?
If an uninsured driver has hit you, the best recourse is to file a claim with your own insurance company. Your insurer may offer a settlement if you have uninsured driver coverage. You can win a lawsuit against an uninsured driver, but it may be hard for you to receive any compensation.
How Can I Obtain an Accident Report in Miami Springs?
An accident report can help you build a strong car accident case. In Miami Springs, you can obtain your accident report by visiting your local police department, purchasing it online at BuyCrash.com, or having your attorney follow it up for you. Remember to have your case number, accident date, and location when following up to get a report.
Types of Car Accidents We Handle
At Miami Lawyers 360, we handle various car accident cases in Miami, Florida, including:
Driving Under the Influence Accidents
Distracted Driving
Rear-End Accidents
Rideshare Accidents
Uninsured Motorist
Contact us today if you believe you've suffered injuries due to someone else's negligence. It costs nothing to speak with our reputable attorneys. Don't hesitate to call us if you've been involved in any of these accidents. We are available 24/7!
File Your Claim With Our Miami Springs Car Accident Lawyers
A car accident can result in severe injuries and death. This traumatic event can completely alter the course of your life. After a car crash in Miami Springs, you may face long-term side effects, including paralysis.
Miami Lawyers 360 can help you recover damages for injuries sustained after a car crash. Our legal team will conduct a comprehensive evidence analysis to determine liable parties. We will make sure all at-fault parties are held accountable for their actions.
Call (786) 686-2857 now to schedule a free case review with our personal injury firm. Talk to our reputable Miami Springs car wreck attorneys today to find out whether you have a claim. Let us help you get the justice you deserve.