Miami Springs is among the top business hotspots of the Sunshine State. As such, you can expect that it plays a pivotal role in the overall economy of the state and also creates a lot of jobs for residents in Miami Springs. Taking this into account, workplace injuries are bound to ensue sooner or later, and you can expect them to be quite prevalent.
In the unfortunate event, you fall victim to such an incident, it may prove crucial to be aware of the pros that come with reporting a work-related injury in Miami Springs. Failure of which can mean you won't be able to receive any benefits or compensation at all. However, if you understand what you need to do after sustaining a work injury, you'll have put yourself in a better position of receiving financial reimbursement or other benefits that assist recoup lost wages and get medical coverage as you begin the recovery process.
If you want to get expert workers' compensation attorneys to give you legal counsel about reporting a work injury in Miami Springs, get in touch with us today at the law offices of Miami Workers' Compensation Lawyers Coalition to get the help you need. We are conversant with the ins and outs of reporting a workplace injury in Miami Springs, FL, and can guarantee that you won't miss any deadlines because we are well aware of how it can be detrimental to your workers' comp claim.
Give us a call today at (786) 686-2857 to get things up and running.
How Long do I Have to Report a Workplace Injury in Miami Springs, FL?
After you've been involved in a workplace injury, the first thing to do is to seek out medical assistance. So what next? As you recover in the hospital, you may be deliberating on what you must do to safeguard your workers' compensation claim and the timeframe you have to take necessary measures to achieve that endeavor.
As you start protecting your workers' comp claim, it's integral to be aware of the two vital deadlines you need to meet if you've sustained a work injury in Miami Springs;
*30 days to notify the injury to your employer.
Florida statutes give room for a couple of exceptions to this law. In particular, the 30-day notification period may be prolonged if your employer was aware of your injury, a medical opinion was needed to pinpoint the precise cause of injury and you reported the injury to your employer within the 30-day time window, your employer didn't inform you of the 30-day caveat period by making that information accessible, or other special circumstances that justify you not reporting the injury.
*2 years to file for workers' comp benefits
There are special circumstances when this limit may be also be pushed. For instance, the deadline for filing your petition may be prolonged if you sustained an injury while you were mentally incapacitated or as a minor. Regardless if an exception is permissible, you should always make a point of reporting your injury and file your claim before the time limit.
All in all, just ensure that you've recorded your statement as honestly and accurately as possible. Considering the expected sincerity of your situation, it may be prudent to consult with Miami Workers' Compensation Lawyers Coalition about reporting your work injury. Call our devoted and accomplished attorneys when detailing your injury in Miami Springs.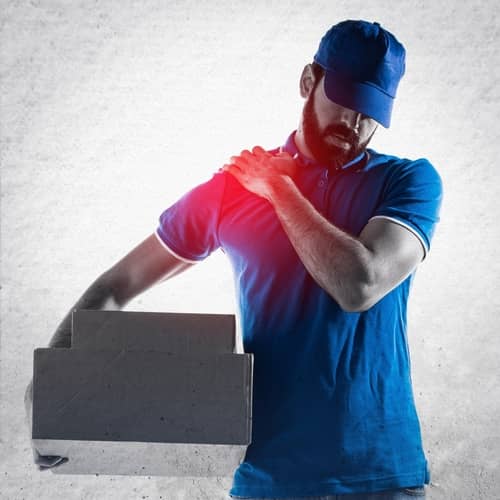 Who do I Have to Report a Workplace Injury to?
After you have sustained an injury at the workplace, the next steps you take will be integral to your claim. So you need to know who you have to notify the injury to for things to become official.
Employer Responsibilities After a Workplace Injury
As soon as your employer is made aware of your predicament, their first responsibility is to ensure that you have received emergency medical care and get a professional opinion regarding your health and wellbeing.
From there, they ought to make a report of the incident to their insurance provider and subsequently conduct an internal investigation into what transpired in the moments leading to the accident.
Under workers' compensation regulations in Florida, if you can get back to work while recuperating, your physician may limit some work-related duties you can perform since you are not fully fit to do all your pre-injury responsibilities. In such cases, your employer must provide you with a light-duty working alternative when you get back to work after a work injury.
Employee Responsibility After a Workplace Injury
After you've sustained an injury, it's your responsibility to inform your employer or supervisor immediately.
When consulting with your care provider, make sure to stipulate that the injury was a result of a work environment accident. Similarly, make sure that you've mentioned the manager and the location the mishap happened.
They will document this information and reveal it as a prospective workers' comp case.
Per the DWC regulations, failure to do so within the 30-day time window will bar you from recovering reimbursement for injuries suffered.
Call Us Today When Reporting a Work-Related Injury in Miami Springs
Although Florida law allows for a period in which you are required to inform your employer concerning the injury suffered and file a workers' comp claim, it doesn't bar you from getting in touch with a workers' compensation attorney, informing your employer, or filing your petition earlier.
Rather, there are numerous advantages that come with getting in touch with a workers' comp lawyer immediately. Your attorney will get the chance of evaluating your workers' comp petition, ensure that your employer is made aware, and file your claim on your behalf as you focus on recuperating. The earlier all these procedures occur, the more ready the evidence will be, and the sooner you'll receive your compensation benefits.
So if you have gotten hurt at your Miami Springs job, you should consult with a skilled workers' compensation attorney right away. You can rely on us to ensure that your claims process goes smoothly and that all the proper paperwork has been filed within the stipulated timeframe. Please call our Miami Springs law offices at (786) 686-2857 to book a FREE non-obligatory initial consultation and case review.