At Miami Lawyers 360, our Fort Lauderdale personal injury lawyers have an undeniable record of success for personal injury claimants severely injured in Florida car wrecks. Our legal team will fight for you and your loved ones so you can get the full compensation you deserve – quickly, efficiently, and with minimal stress to you. Call us today at (786) 686-2857 for a free case evaluation with a highly qualified Fort Lauderdale car accident lawyer.
Car accident victims often leave the scene of a wreck shaken but thankful that they walked away alive. However, many soon discover that the incident isn't behind them because they have returned home alive. In the days that follow, injuries may worsen, evidence may be lost, and insurance companies may fail to keep their promises. As a result, the sufferer may be forced to cope with trauma, disability, and financial hardships for a car accident that was not their fault.
Any car wreck is a distressing experience, but a fatal crash has the potential to turn your life upside down. Unfortunately, for those who have been hurt in a car accident, navigating Florida's complex insurance and personal injury laws and requirements can be truly overwhelming.
Car Accident Statistics in Florida
Many people on the road assume that an accident will never happen to them. Tragically, even the safest motorist who follows all traffic rules cannot control the behavior and conduct of other drivers or the environment. Wrecks occur when you least expect them, so you need to understand the numbers and what to do next.
According to recent data collected by the National Highway Traffic Safety Administration (NHTSA), more than 2,400 traffic fatalities are reported each year in Florida. In 2019 alone, 3,185 people lost their lives in road accidents on Florida roadways.
Other recent (2019) car accident statistics specifically related to the state of Florida:
401,867 total crashes reported
152,768 injury crashes
236,753 people sustained crash-related injuries
18,063 incapacitating injuries
231,896 property damage only incidents
3,185 traffic fatalities
How Much Does A Fort Lauderdale Car Accident Lawyer Cost?
What exactly can you and your family expect to pay when hiring a Fort Lauderdale car accident lawyer?
At Miami Lawyers 360, we work on car accident cases and other personal injury claims on a contingency basis. Simply put, our attorneys don't get paid unless they win. When we say we take cases on a contingency basis, it means that no money is required upfront for our Fort Lauderdale car accident lawyers to take your case, and you will not be paying a dime until we win your case.
Are you worried that you might not afford our legal services after your car accident? Don't be! The experienced car accident lawyers at Miami Lawyers 360 will explain exactly how you will be billed and how that fee will affect your recovery amount. It is important to our law firm that you understand what fees and expenses to expect and how these are applied to your Fort Lauderdale car accident case, so if you have any questions, please do not hesitate to ask.
What Should I Do After A Car Wreck?
In the moments following a crash, you may be shaken and possibly injured. In addition to prioritizing your safety, there are steps you can take right away to make filing your car accident claim easier in the long run. If you were involved in a car wreck in Fort Lauderdale, you should take the following key steps:
Call The Police: If the crash involved property damage that totaled over $500 or bodily injuries, call 911 and report the incident.
Check On Others (Do Not Leave!): You may be in a rush, but now is not the time to hurry – especially if someone suffered an injury. Check on your passengers and others, and if anyone is injured, contact emergency medical responders. Even after calling 911, don't leave! Your departure could birth criminal charges.
Exchange Info: If possible, be sure to get the contact information of the other driver and anyone else involved in the crash, including eyewitnesses and the responding police officers. This includes the driver's name, insurance info, phone no., physical address, email address, license plate no., the police officer's name, and budge number. Also, record or write down witness names and contact info.
Record the Scene: Photos and notes can provide valuable evidence of negligence on the road. The sooner you record the scene, the more accurately you can convey the scene of the wreck. So, if possible, take pictures of the scene, including the injuries you and other passengers sustained.
Never Admit Fault: Keep calm and remain respectful and cooperative but never admit fault. Anything you say to the other driver, eyewitnesses, or the responding police officers can be used against you. Avoid saying things like "I'm sorry" or "It was my fault."
Seek Medical Attention: Florida's PIP legislation (Personal Injury Protection) requires all drivers to carry insurance to ensure that their own injuries and potential losses are covered in the event of a crash, regardless of who was at fault. However, to receive these benefits, the sufferer must report their injuries within two weeks of the car accident. Seek medical attention right away and continue to monitor your injuries.
Call a Car Accident Lawyer! After a car accident, an experienced lawyer can take care of everything and guide you through every step of the legal process so you can focus on getting better.
What Is the Average Settlement For A Car Accident?
An important part of knowing about auto accident claims in Fort Lauderdale, FL, is learning about Florida's average auto accident settlement.
Of course, each car accident case is unique. However, learning what to expect can help you form realistic expectations and pursue your auto accident claim in the best possible way. Here's what to know about average auto accident claim settlements in Florida from experienced Fort Lauderdale car accident lawyers.
In Florida, drivers must carry PIP coverage of at least $10,000 through their auto insurance. Through the Personal Injury Protection coverage, a driver can receive the following benefits:
Up to 60% of lost wages
Up to 80% of medical expenses
$5,000 in death benefits
Travel reimbursement for visits to doctors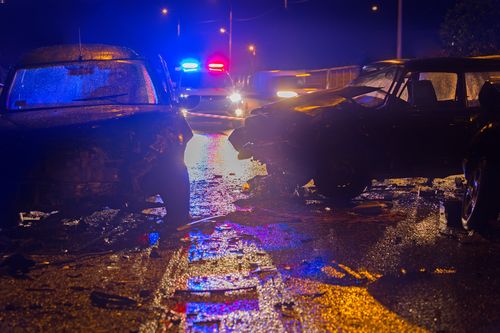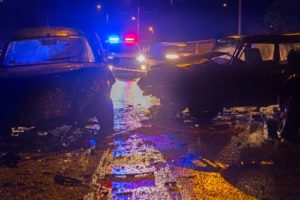 When Should I Get A Lawyer for my Auto Accident?
It is crucial to hire the expert services of a local experienced car accident lawyer as soon as possible. Please note that you do not have much time to hire a Fort Lauderdale car accident lawyer. Strict time limits apply for filing an auto accident claim, and failing to meet them can deem you ineligible for the compensation you deserve.
Retaining the services of a lawyer at the right time can offer many benefits, including:
A timelier payout
A higher settlement offer
Assistance in obtaining and protecting crucial evidence needed to build your case
Why Do I Need A Lawyer?
Miami Lawyers 360 is made up of experienced, compassionate, and competent lawyers who take a personalized approach to every case. Our primary concerns are listening to your story, protect your rights, and, more importantly, help you recover full compensation for your injuries and other losses. To do so, our Fort Lauderdale car accident lawyers will help with:
Case Preparation & Filing a Lawsuit: We will offer you a complimentary consultation and start collecting significant evidence (medical records, police reports, witness statements, etc.)
Settlement Negotiation: Our attorneys will manage all communication with insurance companies and negotiate for your settlement. You can count on us to determine fault and calculate damages to get you a fair settlement offer.
Trial Preparation & Representation: We will represent you during this difficult time. We will build a solid case to persuade the jury and judge that you deserve full compensation.
How Much Is My Car Accident Case Worth?
Auto accident victims often wonder how much they will receive for damages. The actual amount that a victim can recover for damages after a car accident will depend on many factors, including:
Personal Injury Protection coverage
Extent of injuries
Extent of property damage
Who is responsible
If multiple parties are liable
Your lost wages
Other negative effects of your injuries
As you can imagine, compensation for damage can vary; having the right auto accident lawyer can be essential in helping you prove the extent of your injuries and recover the full compensation you deserve.
What Type Of Damages Can I Recover?
Accident injury victims suffer different injuries and losses that directly stem from the crash. Depending on the circumstance of your auto accident, any of the following damages may be available for your case in Florida:
Compensatory Damages: Are those awarded to compensate the victim for losses and injuries stemming from the crash caused by another party's fault. These include economic (calculable) and non-economic (intangible and difficult to quantify) compensatory damages. They might include:
Lost wages
Medical expenses
Property damage
Lost earning capacity
Pain and suffering
Loss of quality of life
Mental anguish
Loss of consortium
Punitive Damages: Unlike compensatory damages, these damages are awarded to punish the at-fault party for malicious or grossly reckless/negligent actions.
How Is Fault Determined In Florida?
In every case involving a personal injury in Florida, the plaintiff must prove negligence. To do so, our lawyers will establish:
1. Duty Of Care – The at-fault party had a duty to care for you while on the road.
2.Breach Of Duty – The defendant's actions or inaction breached that duty.
3. Causation – Your injuries stemmed from the breach.
4. Damages – You suffered damages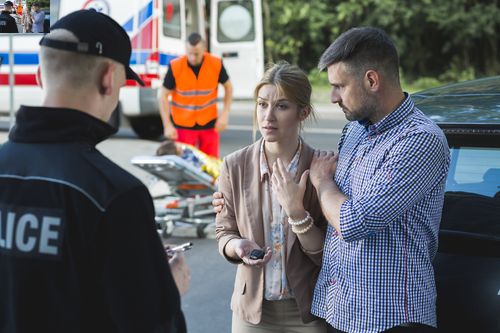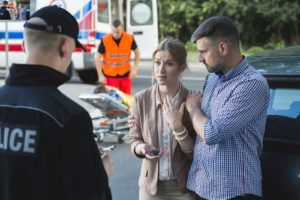 How Long do I Have to File a Claim In Fort Lauderdale, Florida?
You must act quickly or risk recovering nothing! Florida's statute of limitations for personal injury cases only gives auto accident victims four years to file a lawsuit to recover compensation. However, memories can fade before then, evidence can disappear, and witnesses can become unavailable before time is up. This can hurt your case and make it challenging and even impossible to recover compensation.
How Can A Fort Lauderdale Car Accident Lawyer Help Me File My Insurance Claim?
Thinking of filing your auto accident insurance claim solo? Think again. Insurers are best avoided until you retain the services of a qualified lawyer who will protect your interests – I an auto accident or otherwise. Filing an auto insurance claim in Florida with the help of a lawyer is fairly straightforward. Our lawyers will:
Call your insurer to file the claim
Handle all communication with insurance representatives and adjusters
Review your policy and walk you through exactly what type of coverage your policy has and the amounts for each
Save all documentation related to your auto accident and insurance claim
What Can I Do if Insurance Denied My Claim?
Sadly, despite what they say, insurers are not on your side. Not only are they not going to be there for you, but they will employ tactics to attempt to undervalue your claim or even deny it altogether.
If auto insurance your claim is denied, please contact the experienced Fort Lauderdale car accident lawyers at Miami Lawyers 360. Our legal team has a ton of experience dealing with insurance companies, and our lawyers are relentless advocates for our clients. We will file an appeal for your insurance claim and pursue the full compensation you're owed.
Do I Have a Case?
Not sure if you can recover compensation after a car accident in Fort Lauderdale or anywhere in Florida? Call (786) 686-2857 or reach out to us online and request a free no-obligation case review. We will listen, thoroughly assess the circumstances surrounding your case, and develop a personalized strategy tailored for your case.
What If The Other Driver Doesn't Have Insurance?
If you get into a car accident in Florida with an uninsured or underinsured driver, we can help. Typically, car accident victims in Florida have three options for recovering compensation:
1. Personal Injury Protection (PIP)
2. Underinsured/uninsured motorist coverage
3. Filing a suit against the at-fault driver
Suppose you want to recover compensation for damages after a crash involving an underinsured/uninsured motorist. In that case, your best bet is to seek compensation from your auto insurer through your PIP and underinsured motorist coverage.
If these claims are denied, you can file a lawsuit against the at-fault driver. Contact a Fort Lauderdale car accident lawyer to find out more about what to do after a crash involving an uninsured driver and how we can help.
How Can I Obtain An Accident Report In Fort Lauderdale, FL?
Typically, you can obtain a car accident report online in Fort Lauderdale, FL, by visiting https://p2c.fortlauderdale.gov/ and fill in the required details. To get a copy of your report, you will need some information such as:
The location of the crash
The case number
The name of one or more of the drivers involved
The time and date of the crash
The easiest way to obtain an accident report is to have your attorney do it for you; at Miami Lawyers 360. We can help you speed the process of locating and obtaining a copy of your accident report.
Types Of Car Accidents We Handle
At Miami Lawyers 360, we have been fighting for many years for car accident victims to get the compensation and justice they are owed. We handle all kinds of car accident cases, including:
Drunk Driving
Distracted Driving
Rear-End Accidents
Uninsured Motorist
Contact a Fort Lauderdale Car Accident Lawyer Today!
Car accident cases often leave victims disfigured, in pain, confused, overwhelmed, and frustrated trying to figure out how to move on with their lives. That's precisely why you should seek the assistance of experienced and compassionate attorneys. At Miami Lawyers 360, our Fort Lauderdale car accident lawyers have fought on behalf of countless car accident victims throughout the years and are here for you.
Call us at (786) 686-2857 as soon as possible to get started with your free case review.