If you have been injured in a Fort Lauderdale accident – whether at work or in a car crash – you may be eligible for compensation. Even though money may not guarantee you a full recovery, it can help ease the stress during such a difficult time. We have skilled Fort Lauderdale personal injury lawyers who can help you maximize your compensation.
At Miami Lawyers 360, we will help you file your personal injury claim and fight to get you the compensation you deserve. Our attorneys are highly skilled and experienced. We have managed to recover damages for our clients throughout Florida and we can help you too! To schedule a free, no-obligation case review, call our Fort Lauderdale law office today at (786) 686-2857.
What Should I Do After an Injury?
After injuring yourself in a Florida accident, we recommend that you do the following to protect your legal rights:
Get medical treatment if needed and keep records of all treatment
Have a physician treat your injuries, if any, and remember to get and keep important medical records.
Take photos/videos if you can
Document the accident scene by taking photos and videos. Ensure you take photos of your injuries, if visible, and note the details regarding your accident, like weather conditions, traffic conditions, road conditions, etc., in the case of an auto accident.
Get names and numbers of any witnesses
We recommend you obtain contact information from any witnesses and onlookers. Make sure you get their names, addresses, and phone numbers.
Report the incident
Report your accident to the relevant authorities to record details about the crash and file an official incident report. For example, you should report workplace accidents to supervisors. If you fail to make a report, it will be your word against the other party.
Never admit fault in any personal injury case
It's always wise to never admit fault. Avoid talking about the incident altogether unless you are speaking to your lawyer. Also, do not apologize to the other party because an apology may be mistaken as an admission of fault.
Call a Personal Injury Lawyer!
Call our Fort Lauderdale personal injury lawyers right away. Let us help you with the claims process, settlement negotiations, paperwork, and representation as you focus on recovering.
Why Do I Need A Lawyer For My Personal Injury Case?
Our personal injury attorneys can assist you with the following:
Case Preparation/Filing a Lawsuit
We help build your case before filing a civil claim. Our attorneys will help with case preparations by conducting investigations to determine liability before we file a lawsuit. We will also ensure your claim is filed within Florida's statute of limitations.
Settlement Negotiation
We will help you establish your claim's value and negotiate an adequate settlement deal with the insurance company. Besides, we will make sure that insurers don't lure you into accepting a lowball offer. If negotiations are not successful, we will take your case to trial.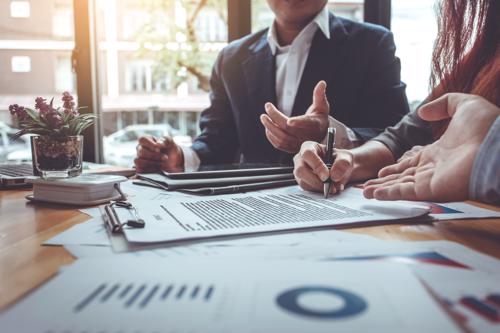 Trial Preparation & Representation
When your case goes to trial, we will help you prepare for trial and represent you in front of the judge since we know exactly what to do and say to win you the compensation you deserve. Litigation is a complex process that requires keen observation of rules and procedures that only a qualified Florida lawyer can offer.
What Types Of Damages Can I Recover?
The type of damages recoverable in a Florida personal injury lawsuit include economic, non-economic, and punitive damages. The circumstances of your specific case will determine the type and amount of damages you will be able to recover.
Economic Damages
These damages have a dollar value and aim to recover all the financial losses caused by your injuries. Courts award economic damages to put you back in the financial position you would have been in if your accident had never happened. In a personal injury case, you can recover economic damages for:
Medical bills
Prescription medication
Rehabilitation
Nursing care
Property damage
Income lost during recovery
Disability and reduced earning capacity
Non-Economic Damages
Unlike economic damages, non-economic damages do not have a dollar value. They are paid to compensate you for:
Pain and suffering
Anxiety and depression
Disfigurement and scarring
Loss of intimacy with a spouse, and
Loss of enjoyment of life.
Punitive Damages
These damages are not available in all Florida personal injury cases. They are solely intended to punish a defendant for their reckless conduct and discourage similar behavior in the future. Courts allow plaintiffs to recover punitive damages if the defendant acted with gross negligence or intentional misconduct.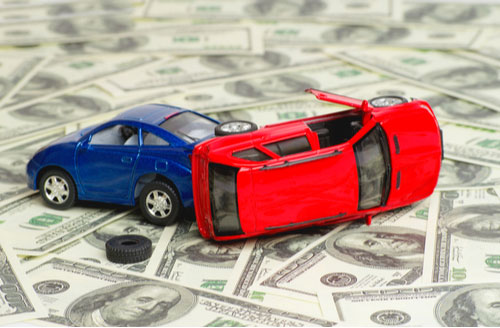 How Is Liability Determined In Florida For Personal Injury Cases?
To prove liability in a Florida personal injury case, the plaintiff must prove that defendant acted negligently. Negligence hinges on four elements; duty of care, breach of duty, causation, and damages.
1. Duty of Care: To prove negligence, the defendant must have owed the plaintiff a duty of care. For example, every driver owes all the other motorists and road users (including pedestrians) a duty of care.
2. Breach of Duty: The plaintiff must prove that the defendant breached their legal duty to exercise reasonable caution and/or provide reasonable care.
3. Causation: The victim must prove that the at-fault party's inaction or mannerism directly caused their injuries. In other words, the plaintiff must show that the injuries and loss suffered could have been avoided if the defendant had acted reasonably.
4. Damages: The plaintiff must incur damages as a result of the accident. Typically, damages in car accidents include medical bills, property damage, lost wages, etc.
Florida's Comparative Negligence Rule
According to the comparative negligence rule, the amount of damages that the plaintiff is entitled to will be reduced by a percentage proportional to their degree of fault for the incident. So, if a plaintiff is 30% at fault for an accident, he/she will receive 70% of their compensation. The laws of Florida require all courts to follow this rule for personal injury cases.
Florida No-Fault Car Insurance Rules
This rule only applies to car accident cases. Under this rule, car accident victims should rely on their own insurance coverage (personal injury protection or PIP) to compensate for some out-of-pocket losses like medical expenses, no matter who was at fault for the crash.
You could hold the other driver liable after a Florida car accident if the crash caused you serious injury. So most accidents that result in minor injuries will fall under the no-fault umbrella. But you may be able to sue an at-fault driver in Florida if the accident causes a serious injury like permanent injury, permanent scarring or disfigurement, or permanent or significant loss of a bodily function.
Strict Liability Rule
This rule only governs a handful of incidents and usually applies to situations where a known danger exists, like dog bite/attack cases. For instance, Florida's dog bite laws hold owners liable even if the victim did not have prior knowledge of the dog's dangerous propensity.
Florida liability laws can be tricky. That's why you need a skilled and experienced Fort Lauderdale personal injury from our law firm by your side.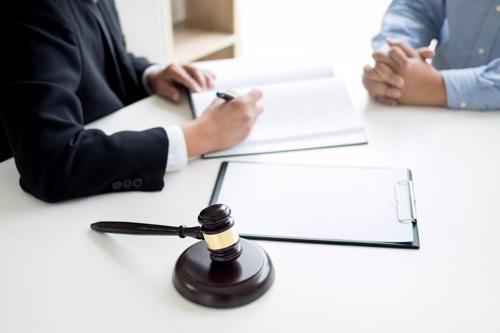 What Is The Time Limit For Filing A Personal Injury Claim In Florida?
Like most states, Florida has strict deadlines for taking legal action called the statute of limitations. Personal injury cases have varying time limits for filing lawsuits. Generally, the clock starts ticking from the date of the accident, injury, or death. The court will likely dismiss any lawsuits filed after this timeframe has elapsed. Florida applies the following statutes of limitations for different personal injury lawsuits:
Four years for personal injury
Two years for nursing home abuse
Two years for wrongful death
Two years for Medical Malpractice
How Much Will A Fort Lauderdale Personal Injury Lawyer Cost?
Most personal injury lawyers in Florida work on a contingency fee basis. This means that we will not ask you to pay any upfront fees. We will get paid a certain percentage of your compensation if we manage to win your case.
Types of Personal Injury Cases We Handle at Miami Lawyers 360
Our legal team represents plaintiffs in a variety of personal injury cases, including:
Car Accidents: Florida experiences hundreds of car accidents every day, most of which result in serious injuries. If you have been injured in a car accident in Fort Lauderdale, Florida, we can help you.
Worker's Compensation: If you get injured in the workplace in Florida, our Fort Lauderdale workers' compensation lawyers can handle your claim. You are entitled to medical care and replacement wages while you recuperate.
Drunk Driving Accidents: Drunk driving is a criminal offense. If a drunk driver hurt you or someone you love, we can help you pursue compensation and bring the perpetrator to justice.
Contact Our Fort Lauderdale Personal Injury Lawyers Today
Our knowledgeable Fort Lauderdale personal injury attorneys at Miami Lawyers 360 have the skills and experience to fight for your compensation. We have helped numerous clients in Fort Lauderdale and all over Florida with their personal injury cases. We are ready to pursue monetary compensation on your behalf if you have a viable case.
Please call us at (786) 686-2857 today to schedule a free case evaluation with an experienced and compassionate Fort Lauderdale personal injury attorney.