Getting into a car accident is, without a doubt, one of the most traumatizing and confusing experiences. Even with the knowledge that such incidents are possible, no one leaves their home expecting to be the next victim. Motorists are obligated to exercise caution while on the road to avoid harming others. That's why when a driver acts in a negligent manner and harms another party, the victims have the right to claim compensation, not just for the injuries but the damages sustained.
In the unfortunate event that you or a loved one has sustained an injury due to the negligence of another motorist, you are eligible for compensatory damages. The unexpected expenses that come from the injuries sustained have substantial financial implications for you and your loved ones. Without proper financial support, life can drastically become challenging. Unfortunately, even with the right to claim for damages, seeking compensation is no easy feat, particularly if you have no experience in personal injury law.
To protect your rights and ensure you get fair compensation, it is advisable to seek the services of a reputable Kendall car accident lawyer. Miamilawyers360 is committed to helping car accident victims get the justice they deserve. We have extensive skills and experience in dealing with personal injury cases including car accidents. We have helped numerous clients in Kendall and have a proven track record. We know how complicated personal injury law can be and our years of experience in the field allow us to confidently say that we are the answer to your grievances. Call our personal injury lawyers at (786) 686-2857 for more information!
The Cost of a Car Accident Lawyer in Kendall
Besides working hard to make sure you are compensated fairly, the best thing about hiring our team is that you will work on a contingency basis. This means that you do not have to pay us any fees until you get compensated. If not, you won't have to pay us. We will agree on a percentage before embarking on your case, which you only have to pay if your settlement is secured.
What to Do After a Car Accident
What you do after a car accident is vital to both your claim as well as recovery. In order to protect yourself, ensure you do the following:
Call the Police
Regardless of the scope of the accident, you should contact the relevant authorities. This is not only required by state and federal law, but a police report makes it easier to make your case. Additionally, it provides a solid start of defense if the other party decides to claim a file against you, even if they were at fault.
Check on the Other Party
Even if the other party was at fault, you should not leave the scene, at least until the police allow you to. If possible, check whether the rest of the people involved in the accident are okay. If there's a risk for fire or explosion, move to a safer location.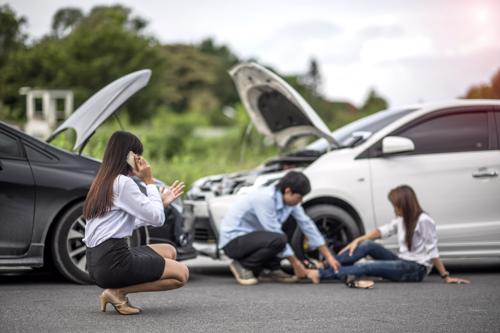 Exchange Information
Next, it is wise to exchange information with the other party. This includes names, vehicle registration number, license number, contacts, address, insurance policy number, and any other relevant information. You should also provide the other driver with the same information.
Record the Scene
If you have not sustained major injuries, you will want to document everything on the accident scene. This includes taking photos and videos. Take pictures of your injuries, damages, road conditions, nearby road signs, skid marks, and anything else that may help prove your claim.
Never Admit Fault
One of the most common mistakes when it comes to personal injury cases is victims uttering terms like "I'm sorry". Other than asking the other party for the information mentioned above, you should never admit fault, or talk about the accident with anyone other than the police and your lawyer. Talking about your case to third parties only increases the chances of ruining your claim.
Seek Medical Attention
In addition to calling the authorities right after the accident, it's important to seek medical attention. Even if you feel fine, keep in mind that a medical examination will play a huge role in your claim. Also, some injuries take time to manifest themselves, and with a medical examination, it will be easier to prove them.
Call a Lawyer
As mentioned earlier, personal injury law is a complex field in law. This combined with the trauma and stress that follows a car accident makes it unwise to not involve a professional in the case. You should get a reliable car accident lawyer as soon as possible to help you make a solid case and get fairly compensated. Our skilled attorneys will help ensure that your claim is filed properly and that your rights are protected.
Why Hire a Lawyer for My Auto Accident?
A lawyer is vital for an array of reasons. Yes, any victim of a car accident should seek compensation for their injuries and damages, but most parties at fault do not usually like to take responsibility, particularly the insurance companies. Chances are you have not dealt with a personal injury case before and so, the process is almost certainly complicated and daunting. This is where our team comes in handy. Our law firm will help you by:
Preparing Your Case
Our lawyers have unparalleled skills, resources, and experience to gather and organize the required evidence to build a solid case. When it comes to case preparation, we will consult your doctor to understand the full extent of your injuries, do a thorough investigation, reconstruct the accident scene, interview witnesses, and also get the official police report. All this is meant to create a solid case for the accident. We will also do all the tedious paperwork to protect your rights.
Settlement Negotiation
Insurance companies are always problematic when it comes to claims. They have adjusters and lawyers who have been in the field for years and know every trick in the book when it comes to lowballing. Negotiating on your own will most likely leave you with an unfair amount, potentially changing your life, especially if you are unable to work like before. A lawyer will ensure this does not happen.
Trial Preparation and Representation
Not all cases make it through the negotiation stage and a jury is required to settle the case. A competent lawyer will work to ensure they also represent you in court properly.
How Much Should I Expect to Receive for My Damages?
Auto accident compensation in Florida around $15,000 on average. Of course, this depends on the severity of damages, injuries, legal fault, and the ability of the party at fault to settle the claim. The higher the damage and injury severity, the higher the compensation.
What Types of Damages Can I Recover?
If you or a loved one has sustained an injury due to the negligence of another party in Kendall, Florida, you are entitled to the following damages:
Economic Damages– These are financial losses resulting from the accident. They include medical bills, rehabilitation, lost income, home care costs, car damages, etc.
Non-Economic Damages– These are non-monetary damages such as emotional distress, pain, and suffering, loss of enjoyment of life, etc.
Punitive Damages– These types of damages are not awarded in all cases, and largely depend on the conduct of the party at fault. Punitive damages are awarded in situations where the party at fault was blatantly responsible or reckless while on the road.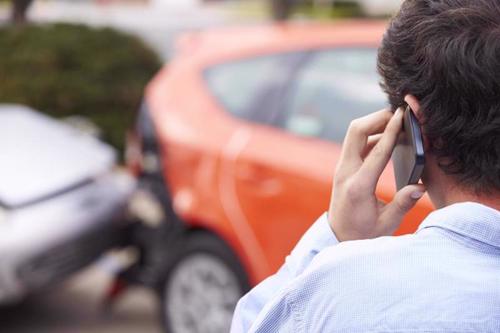 How is Fault Determined in Florida?
The state of Florida treats personal injury cases on a No-fault basis. This means drivers get their settlement from their insurance companies as opposed to the party at fault. The state also follows a comparative negligence law, whereby the jury determines the fault percentage of both parties. For our lawyers to prove negligence, they will have to consider the following:
Duty of Care
Breach of Duty of care. This implies the ignorance of acting responsibly on the road to avoid causing an accident.
The extent of injury sustained from the accident.
Causation
How Long do I Have to File a Claim in Kendall?
Florida has a 4-year statute of limitations. This means you have a maximum of four years to make your claim from the date of the accident.
What Can I do if Insurance Denied My Claim?
This is a common occurrence as insurance companies will use every strategy to avoid paying. Fortunately, we have been in the industry long enough to know this habit and, therefore, we will fight to ensure justice is served. Uncalled for injuries and damages should not be at the cost of a company's profit.
Hire a Kendall Car Accident Lawyer Today!
If you or a loved one has been involved in an auto accident in Kendall, Florida, chances are you are overwhelmed, confused, and experiencing a lot of pain. Carrying the burden of someone else's reckless actions alone is not fair, especially when they disrupt your daily life. You are entitled to receiving compensation for both your injuries and damages. Our team of personal injury lawyers is always to help people like you in Kendall. Call us today at (786) 686-2857 for a free consultation.