Any Miami car accident lawyer will tell you to bring all the evidence you have in your car accident case to the first appointment. The various documents and other types of evidence will allow the lawyer to evaluate whether you have a valid case. Among all the evidence you may be able to get, video recordings are extremely important.
The reality is that everyone will try to get away without blame for a car crash. This is why you usually see drivers pointing fingers at each other and counter-suing each other. And, in some cases, even an experienced Miami car accident lawyer may have a hard time establishing exactly what happened.
The average cruising speeds on expressways and interstates are very high. Thus, a crash can happen in the blink of an eye. Video recordings are reliable sources of information helping lawyers prove their client's case.
What Types of Video Recordings Can Be Collected in a Car Accident Case?
Video cameras are now everywhere. You carry one with you every day – the camera on your mobile phone. There are special dash cams that you can affix to your windshield to deter would-be robbers or car thieves.
Also, there are cameras used by authorities to supervise traffic and the activity of law enforcement officers, such as:
Traffic cameras
CCTV cameras
Bodycams, which police officers must wear.
Last but not least, you may find out that someone inadvertently recorded your car accident while taking a panorama shot.
No-Fault Law Does Not Mean You Don't Need to Prove Negligence
You may wonder: why do you need to collect evidence since your car accident case means dealing with your own insurance company? In the experience of a Miami car accident lawyer, your own mandatory PIP coverage is not always enough to cover your damages.
Also, Florida law allows you to sue the other driver if your damages exceed $10,000 and you suffered severe injuries. In this situation, you will need to prove that the other driver was more at fault than you for the crash.
Reasons Why a Miami Car Accident Lawyer Will Need Video Recordings
The kinds of car accident cases that result in the need to sue the other driver are very severe. We are talking about high-speed collisions, drunk driving accidents, and other similar situations.
In such cases, the victims are often trapped in the vehicle, unable to collect their own evidence. Or, their injuries prevent them from getting out of the car to photograph the accident scene.
There are also other important reasons why a lawyer will rely mostly on video recordings in a car accident case.
1. The Police Report Is Never 100% Accurate
Police officers are trained to inspect car accident scenes thoroughly. However, they are still people and can make mistakes. Also, they will arrive at the scene only after the accident has happened.
Even if they comb the entire area and do not overlook any aspect, they cannot tell exactly how the accident happened, but make assumptions. And these assumptions will never be fully accurate.
2. Photographs Can Be Tampered With
Photographic evidence is also very useful in a car accident case but again, not 100% reliable. Still images do not give a clear idea of the dynamics of a crash. Secondly, they can be tampered with.
There are countless apps to edit and enhance images. While a Miami car accident lawyer will always ask their client to bring true and reliable evidence, we cannot check every item for authenticity.
However, if the case goes to court, the defendant's lawyer may request technical expertise on photos and prove the interference. With video recordings, it is much harder to make significant changes. Thus, they are more reliable when it comes to proving fault.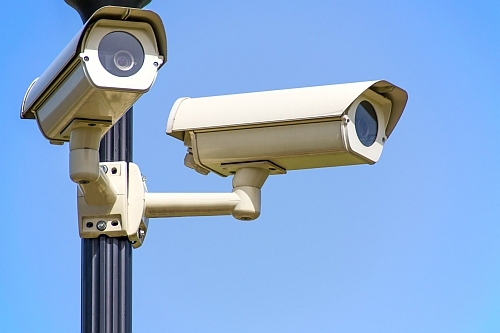 3. Eyewitnesses May Not Afford Losing Work Days to Attend Court Hearings
People are generally sympathetic to another person's plight. They will offer you assistance at the scene, call 9-1-1 for you if necessary and even give you a statement describing what they saw.
But they will be less forthcoming when they realize that they would have to miss work in order to help you with your car accident case. And it is understandable: many people live from paycheck to paycheck. Even a few dollars less would make a painful difference.
But if they managed to capture your accident with their phone camera in a short video, their physical presence will not be needed. Your Miami car accident lawyer will obtain and certify the recording and use it to prove your case.
4. You May Not Be Sure Exactly What Happened
As we explained above, car accidents happen in a moment. Sometimes, they happen in the evening or very early in the morning. For this reason, many potential clients cannot tell much to a Miami car accident lawyer. "I was suddenly hit and felt this sharp pain" is one of the most frequent accident descriptions a lawyer gets.
This is certainly not enough to build a case. For this reason, the lawyer will ask to see the evidence. In many cases, it was a single element in a video recording that helped us secure a large settlement amount or jury award for our clients.
A Lawyer Can Subpoena Various Types of Evidence
You may wonder now: how can I get traffic cameras and bodycam footage? Can I just walk into a police station and ask for them? The answer is no. But your Miami car accident lawyer can request them by issuing a subpoena.
Our profession allows us to access various types of evidence that would be impossible for you to obtain. For example, if the video appears to show the other driver using their phone, but the image is blurry, the lawyer will subpoena their phone log from the mobile carrier.
This ability to get any kind of necessary evidence to prove your car accident case is just one of the many reasons why you need an experienced lawyer.
Let a Seasoned Miami Car Accident Lawyer Prepare Your Car Accident Case!
Our auto accident lawyers in Miami fight to win. We know that you would not need a lawyer if insurance adjusters treated you fairly. Unfortunately, even when dealing with your own insurer, you will be taken advantage of if you do not have legal representation.
When it comes to suing the other driver, you will definitely need an experienced Miami car accident lawyer. We will seek all the necessary evidence, especially video recordings, to show that the other driver was more at fault than you.
You will need every dollar we win for you to pay your expensive medical bills and recover financially from your severe injuries. So, schedule a free case review with us by calling (786) 686-2857 today.