Have you been injured in an auto accident in Miami? Our Miami Beach car accident lawyers are available to help you get justice and compensation. Someone else's negligence shouldn't affect your everyday life. Thus, filing a lawsuit and getting compensation should be your next step.
Medical and Insurance paperwork can be overwhelming to file. But then, it is much easier if you have an experienced attorney by your side to help get the paperwork out of the way. Consequently, you can focus on getting medical help as they work on your lawsuit. What's more, you will learn a lot about the legal processes involved and how to get high compensation.
Do not hesitate to call us if you're involved in an auto accident and need a personal injury lawyer. Besides helping you get compensated; we advise and provide you with all the information you need regarding your case.
Car Accident Statistics in Miami County
Statistics show that Miami-Dade County is one of the most dangerous areas in Florida for driving. According to the Florida Department of Highway Safety and Motor Vehicles, many vehicles crash daily within the Miami region. Every year more than 50,000 accidents are reported, which means 4,000 per month.
How Much Does it Cost to Hire an Auto Accident Lawyer?
Our Accident attorney services are fair as compared to other firms. In any case concerning injury, we charge a contingency fee. It means that the attorney won't get paid unless the compensation is complete.
What Should I Do After a Car Accident in Miami Beach?
Our body parts can mask injuries, and other injuries won't be visible or felt on the day of an accident. It would be best if you also recorded the scene to help during the investigation.
Contact Police
Immediately after an accident, seek medical attention. Call 911 to request an ambulance. Do not think that because you don't feel any pain, you aren't hurt. When giving out your account, ensure its only objective details of what happened.
Exchange Info
As you wait for the police to give you a statement, you can exchange contact and insurance information.
Record the Scene
Take a photograph of the involved vehicles and obtain a recorded or written statement.
Never Admit Fault
When you are still at the scene, be careful about what you say to the involved party. If they ask you if you are okay? Do not give out a definitive answer because you're not a medical professional, and you need to check up.
Seek Medical Attention
A medical professional is the only one who can diagnose you to help you get the best treatment you might need. The medical report will help you file your case for personal injury on the road
Call a Car Accident Lawyer
Once you have called the police and you are sure they are on the way, you need to speak to your lawyer and discuss if you have the right to file a personal injury claim.
What is the Average Settlement for a Car Accident?
$15,000 is the average settlement of a car accident in Florida.
When Should I Get a Lawyer for my Auto Accident?
Immediately after the crash, contact our lawyers to follow up with the preparation of the lawsuit. The lawyer will reduce all the tiresome paperwork that will be overwhelming during insurance claims.
Why do I Need a Lawyer For a Car Accident Claim?
Our lawyers can help your Miami Beach, Florida, car accident claim through their experience in:
Preparing a Claim and Filing a Lawsuit
Preparation helps the law to understand the case properly. The layer will also prepare for reading everything concerning the case, prepare jury instruction, and prepare a witness outline.
Settlement Negotiation
It is necessary because it resolves your dispute faster, especially in cases where you agree about most things with your lawyers or parties involved.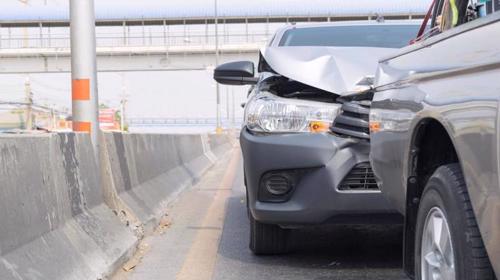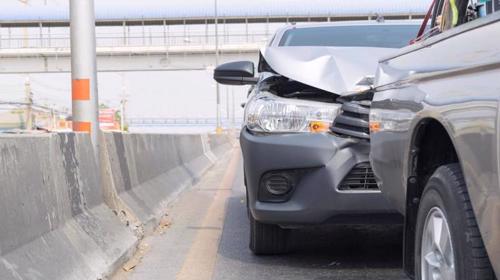 Trial Preparation & Representation
The trial gives the lawyer confidence during a presentation in a courtroom. The lawyer understands the law better and knows how to take control of the courtroom.
How Much Can I Expect to Receive for My Damages?
The amount to receive for the damage depends on the circumstances of the case. Furthermore, our lawyers will guide you to learn more about Florida law regarding car crashes and compensation.
What Type of Damages Can I Recover?
Our team will help you gain from all these forms of punishment by taking all the steps necessary to claim the lawsuit. The damages include;
Economic Damages
They are losses you suffered and have a price tag and are directly related to the accident, and they include medical expenses, lost business opportunities or damaged property, etc.
Non-Economic
Non-measurable damages, including; disability, emotional distress, physical impairment, and others.
Punitive Damage
It is awarded as punishment to those who are found guilty of the crime. Most drunk drivers who cause car accidents get this punishment as a form of compensation.
How is Fault Determined For Florida Car Accident Claims?
Witness and evidence are the key features to determine fault in an auto accident. When it is not straightforward, traffic cameras are not clear to find out the fault.
How Long do I Have to File a Claim?
The time to claim your file may vary in different jurisdictions. Some insurance companies may want their clients to claim immediately after the accident or within 24 hours when the damage occurred in your vehicle. When the file claim takes longer, it may be hard to get your compensation.
How Can a Lawyer Help me File My Insurance Claim?
You need to report the accident to your insurance company, but you will need our lawyers to gather the right information to be used during the case. Your attorney will negotiate on your behalf with an insurance company and help you get the amount you deserve.
What Can I do if Insurance Denied My Claim?
Your Insurance may deny your file for unfortunate reasons. If you see this as unfair and need to take action, there are ways to reconsider your decision. Our company will help you in all the processes you will need to file your claim and get fair compensation from an insurance company.
What Can I do if Insurance Denied My Claim?
You only consider speaking to our car accident lawyers to help you speak with the Insurance. He will find out the problem fix, and you will benefit from your insurance claim.
Do I Have a Case?
Someone's negligence may cause an accident and when he denies filing a lawsuit is the only option. That will mean you have a case to process. Moreover, when an insurance company denies your claim, you can also file a lawsuit. To review your options call our personal injury firm today at (786) 686-2857.