A workplace accident can interrupt your day-to-day activities. It can lead to pain and suffering, stress, uncertainty, and lost wages. Your job is your everyday source of income. If someone else's negligence or recklessness affects your ability to perform your job, you may be eligible to receive compensation.
A Miami Beach workers' compensation lawyer can secure your workers' compensation benefits if you are hurt or become sick due to conditions within your workplace. Miami Lawyers 360 has been helping Florida workers get compensation for medical bills and lost wages for workplace injuries. A Miami Beach personal injury attorney can help you get the settlement you deserve from insurance companies for your injuries.
Florida workers' compensation laws are complicated. You require the sound legal counsel of an experienced lawyer who can protect your legal rights and interests. Our legal team at Brev Law can help you get through this trying time. We will exhaustively go through all the facts of your claim to help you secure compensation. Call us now at (786) 686-2857 to get started.
What is Workers Compensation?
Any injured worker in Miami Beach, FL, deserves compensation if another party's negligence brought about their injuries. This statutory system entitles workers to benefits, including:
Medical care
Impairment benefits
Temporary disability benefits
Permanent total disability benefits
Death benefits
Workers' compensation provides benefits to employees that suffer illnesses or injuries in the workplace. Insurance coverage is designed to help offset costs associated with work-related injuries.
What Should I Do If I'm Hurt on the Job?
In order to qualify for workers' compensation benefits in Miami Beach, FL, there are several crucial steps that you must take. Here's what you should do after a workplace injury:
Notify Your Employer
In Florida, you should notify your employer within 30 days of your workplace injury. You can have a direct conversation with your employer or send a letter/email regarding your injury.
Seek Medical Attention
Remember to see a doctor if you are injured in the workplace. The slightest of injuries may turn into serious injuries. Don't disregard any medical treatment. Proper diagnosis and care can help boost your workers' compensation claim in Miami Beach.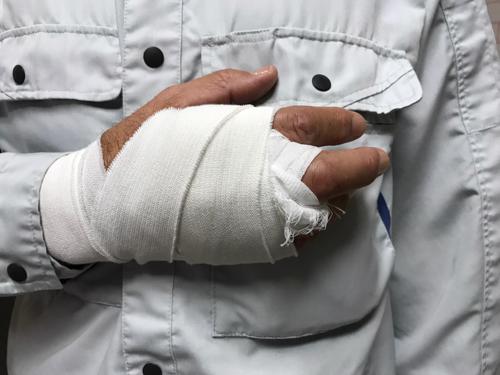 Document Your Injuries
Remember to maintain a record of your symptoms and injuries. Keep a detailed record of your medical care as well as anything else that may help with your claim. Taking photos and videos of any visible injuries may help your Miami Beach workers' compensation lawyer build a strong case.
File a Claim
Employers in Florida must file claims within seven days after they are made aware of specific injuries. This is done through the workers' compensation insurance company. Once this is done, you'll be required to submit more details to the insurer.
Rest and Recuperate
Your health and well-being are critical. Focus on getting well before you embark on anything else. Nothing is more important than immediate medical attention as well as resting and recuperating.
What are the Most Common Workplace Accident Injuries?
Unfortunately, the types of injuries that can happen in the workplace or job-site are endless. They are mainly dependent on the specific industry that you work in. At Miami Lawyers 360, our reputable Miami Beach workers' compensation lawyers can help you if you've been injured in a work-related accident. Here are the most common on-the-job injuries that we handle:
Construction accidents
Back or neck injuries
Joint injuries
Slip and fall accidents
Hearing and vision loss
Stress fractures
Injuries caused by job site tools or machinery
Injuries suffered while on business trips
Burn
Amputations
Electrical shocks
Severe laceration
Why Should I Hire a Miami Workers Compensation Lawyer?
The sooner you contact a Miami Beach workers' compensation lawyer once you are injured while on the job, the better. A lawyer can help you build a strong case as you focus on healing and rebuilding your life. Miami Lawyers 360 can help you:
Recuperate lost income
Appeal denied claims and represent your interests in court
File for Social Security Disability Benefits
File a suit against negligent third parties
If your employer forbids you from filing a claim
If you aren't satisfied with the medical care you received from your workers' compensation doctors.
Contact Miami Lawyers 360 today if you believe you are entitled to a workers' compensation claim in Miami Beach, Florida. Our legal team will conduct comprehensive investigations, file your claim, negotiate with insurance adjusters, and represent you in court.
How Much Does it Cost to Hire a Miami Workers Compensation Attorney?
The state of Florida has set attorney fees for workers' compensation claims at:
20% of the first $5,000 secured
15% of the next $5,000 secured
10% of the remaining amount for the first 10 years
5% of the remaining amount after 10 years
If you reach out to a workers' compensation lawyer at Miami Lawyers 360, you won't pay any upfront fees for our legal services. We operate on a contingency fee basis. You don't pay any cash unless we win your Miami Beach workers' comp claim.
What Should I Do if My Workers Compensation Claim is Denied?
You have the right to appeal the denial of your workers' compensation claim in Florida. Appeals are handled by the Florida Office of Judges of Compensation Claims. Once your Miami Beach workers' compensation attorney files your appeal, a hearing will be scheduled within 40 days.
What Responsibility Does the Employee Have in Filing a Workers Comp Claim?
As an employee, it is your responsibility to:
Report your injury to your supervisor as soon as possible. Florida laws require you to report an accident within 30 days
Seek emergency medical care if necessary
Ensure you choose a doctor specified by your employer. This guarantees that the insurance company will cover your treatment for work-related injuries
What Responsibility Does the Employer Have in the Workers Compensation Process?
It is the responsibility of an employee to report a workplace injury to their employer. On the other hand, the employer should immediately notify the workers' compensation insurer about the injury. An employer should make sure the employee receives medical attention within a reasonable period after the accident.
An employer should also complete a "First Report of Injury or Illness." This report should be submitted to the insurance company and the Florida Division of Workers' Compensation within seven days, regardless of how minor the injury is.
Can I Be Fired for Claiming a Workers Comp Claim?
It is against Florida's laws for your employer to fire you for filing a workers' comp claim. Remember, you have the legal right to file a claim as an employee. It is unlawful for your employer to terminate your employment without a reasonable course.
Is There a Time Limit to File a Workers Comp Claim in Miami?
You have a two-year time limit from the date of your accident to file a workers' comp claim in Florida. You must submit your petition within this period if you want to secure a settlement for work-related injuries or illnesses. Nonetheless, there are some exceptions to this period under Florida statutes.
Can I Sue My Employer?
The state of Florida requires most employers to have workers' compensation coverage. This coverage is the exclusive remedy for your workplace accidents. Under this policy, you are entitled to receive compensation for work-related injuries, regardless of who is to blame. This implies that you may not sue your employer for any workplace injuries you sustain.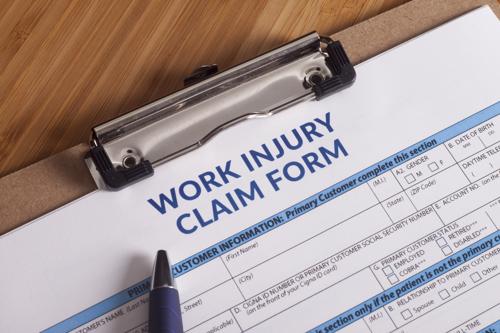 Can an Independent Contractor File a Workers Comp Claim?
Technically, independent contractors aren't considered employees. Employers in Florida don't have to purchase workers' compensation insurance for these individuals. However, employers in the construction or construction-related industry must obtain workers' compensation insurance for every worker on site.
What is My Miami Beach Workers' Compensation Claim Worth?
If you've sustained injuries at your workplace, you may be wondering how much you are going to receive. At Miami Lawyers 360, we understand that many employees rely on their benefits. That's why we go above and beyond to build strong cases to maximize the compensation that our Miami Beach clients secure.
Here are some of the workers' compensation benefits that you may receive in Miami Beach, Florida:
Medical expenses
Lost wages
Travel costs for doctor appointments and treatments
Physical rehabilitation benefits
Vocational rehabilitation benefits
Temporary disability benefits
In the event of a catastrophic injury, you may receive up to 80% of your wages for no more than 104 weeks for temporary total disability.
You may also receive compensation for permanent total disability until you attain 75 years of age.
Death Benefits
Surviving spouses or children may collect the death benefits of their loved ones. These benefits are usually capped at $150,000. Funeral expenses of up to $7,500 may also be available.
File Your Claim With a Miami Workers' Compensation Lawyer
There are lots of misconceptions regarding workers' compensation laws in Florida. You can easily get discouraged when trying to seek compensation for your injuries. Workplace accidents can have severe complications and long-lasting impacts. An experienced Miami Beach work injury lawyer can help you get the compensation you deserve for your injuries.
At Miami Lawyers 360, our attorneys are well-versed with Florida workers' compensation laws. We can help you throughout the claims process. Our legal team has been helping clients all over Miami Beach, FL, secure the benefits they deserve for workplace injuries.
Call (786) 686-2857 today to speak to an experienced attorney about your workplace accident. We are ready to help you secure your compensation. Start now before Florida's statute of limitations expires.