A personal injury lawyer plays an essential role in representing victims who have been involved in an accident to get the compensation they deserve. As a lawyer, I can help you get the compensation, holding the responsible parties liable for any damages suffered. Since injuries resulting from accidents can result in serious damages that disrupt your life, a Miami Beach personal injury lawyer comes in handy to help you seek justice for those injuries.
If one gets injured in an accident in Miami Beach, you need to contact a personal injury firm. With a lawyer, you get to discuss your case in detail, thus helping you clearly understand the legal actions you ought to take to get the compensation needed for the said damages. The client gets a chance to schedule an appointment with the lawyer for further legal consultations regarding the injury.
What Should I Do After an Injury?
If you get involved in an accident and get injured, it is advisable to seek treatment from a nearby hospital when necessary and maintain the medical records of the treatment you have been given. More so, if you are in a position to take a photo or a video of how the accident took place, that would be appropriate as this serves as a source of evidence that the accident really took place.
If there were witnesses present when the accident occurred, take note of their details, including their names and phone numbers, so that it can be easy to make follow-ups with them. Witnesses play a vital role in providing crucial information concerning an incident that occurred. After gathering this information, go ahead and report the incident to the police. You can call the police directly via phone if the accident involved a vehicle, or you can report to your supervisor if it's a workplace accident.
Reporting is always recommendable rather than admitting the fault because you get to receive compensation for the losses following an accident. For appropriate legal actions to be followed, get in touch with an experienced personal injury lawyer. The lawyer will represent you fully by filing for you a personal injury claim. This claim holds the parties liable for any damage caused.
Benefits of Hiring a Lawyer
Our attorneys can help your injury claim through their experience in:
They Help in Making Informed Decisions
As trained personal injury lawyers, we can help analyze a client's situation and assist in giving the available options. Additionally, we provide counsel on which action to take. This would be difficult for a normal person, unlike a lawyer who is experienced enough in knowing what cause of action to be followed and filing personal injury claims.
Lawyers Help in Filing Cases
Injuries from accidents can cause a lot of stress. As a result, this makes it difficult for the person involved to make informed decisions. But a lawyer applies the relevant knowledge and skills, thus helping you get the compensation you deserve.
Ability to Negotiate
A lawyer helps in the negotiation process. They are well trained, and they understand the law very clearly, making it easier for them to handle client's claims fairly.
What Type of Damages Can I Recover?
Economic damages– Involves compensation for monetary losses such as medical expenses, cost of living with a disability, loss of employment, or property loss.
Non-economic damages- Involve compensation for non-monetary losses that are difficult to calculate, including pain and suffering, emotional distress, and consortium loss.
Punitive damages – This refers to damages meant for compensating the victim awarded to punish the defendant.
How is Liability Determined?
Duty of Care – There must exist a legal duty that the defendant owes against the plaintiff.
Breach of Duty of Care – A plaintiff must provide proof that the defendant breached the law.
Causation – Negligence from the defendant must be the root cause of the injury of the plaintiff.
Damages– Actual damages must occur from the incident for the liability to be determined.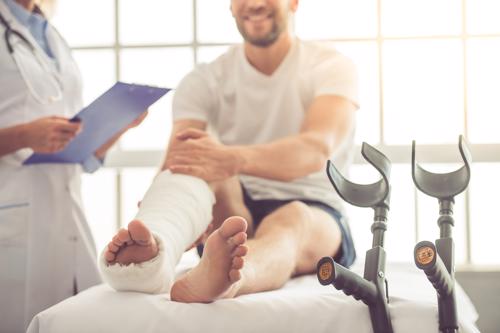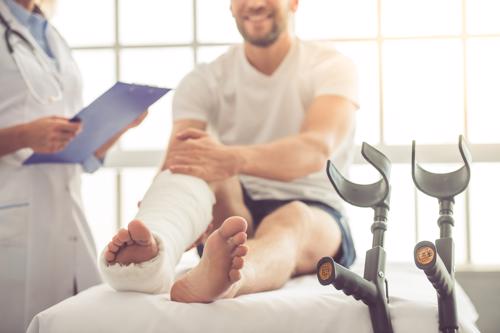 How Much Time Do I Have to File a Personal Injury Claim in Florida?
A person living in Florida has up to four years from the period the injury occurred to file a personal injury claim for any damages resulting from the accident. That is why it is necessary to hire a recognized lawyer as soon as possible.
How Much Will a Miami Beach Personal Injury Lawyer Cost?
The cost of a personal injury lawyer in Miami Beach, Florida, is dependent on many factors but the amount charged ranges between 33 and 40 % of the overall settlement. The typical contingency fee agreement is 33.33 percent of your settlement. Therefore, if the settlement you recovered is $60,000, your lawyer will receive 20,000. The percentage may depend on the length of your case. However, in most cases, a lawyer is not paid unless a client gets their compensation.
Types of Personal Injury Cases We Handle
Our attorneys handle all types of personal injury claims, including:
Car Accidents
Here we handle car accident cases and carry out investigations for the possible. This allows us to get full information so that the injured person can get compensation for the injuries and losses incurred. Careless drivers can be accountable for damages they cause to individuals or property.
Motorcycle Accidents
We offer legal representation to motorcycle accident victims. We do our best to ensure you get full compensation for your injuries.
Wrongful Death
The claim aims to recover damages suffered as a result of the death of a victim. If one suffers a wrongful death in Miami Beach, we have experienced lawyers who can help them get compensation for the loss.
Workplace Accidents
If someone gets injured or is killed while working, the law requires employers to provide benefits for their injured employee. With the help of a workers' compensation lawyer in Miami Beach, the compensation is successfully paid.
Schedule a Free Consultation to Review Your Claim
An injury occurring as a result of an accident can change your entire life. In case you or your loved one gets injured in an accident in Miami Beach, seeking a personal lawyer's service is of great importance. If you get injured due to someone's negligence, you have a right to seek legal compensation. It is always recommendable to seek advice from a trained lawyer to commence investigations regarding the matter.