An experienced Miami Springs personal injury attorney knows how to negotiate with insurance adjusters to win the maximum compensation you deserve. However, experience and legal arguments alone are not enough to win your case. The lawyer needs to present compelling evidence indicating the other party's negligence and your injuries and damages. Thus, preserving evidence is essential in any personal injury case.
As the victim of the incident, you are in the best position to collect and preserve the evidence that will win the compensation you deserve. Here are a few helpful tips.
Take Photos and Videos of the Accident Scene
Detailed photos and videos can help a lawyer understand how the accident happened. If necessary, the attorney will hire accident reconstruction experts who can recreate the scene of the accident in 3D based on these photos and videos.
To make them more relevant, set your mobile phone camera to add a watermark with the date and time on each photo. This added information is helpful when an insurance adjuster will try to question the cause of your injuries.
Seek Medical Care Immediately after the Accident
Photos with the date and hour are not sufficient to prove that you were injured in the accident. A critical piece of evidence is the medical report issued by the first doctor who treated you.
This is why it is essential to call an ambulance or go to the nearest hospital immediately after a personal injury accident. If the date and hour on the medical report are just minutes or under an hour after the accident, it is impossible to question the fact that the injuries you were treated for occurred in a separate incident.
Make sure to obtain a copy of this report, and keep any bills and receipts issued by the hospital. Your lawyer will need all proof of expenses to calculate your damages.
Keep Damaged Property in the Same Condition after the Accident
Your Miami Springs personal injury lawyer needs to examine each piece of damaged property for two reasons:
To evaluate the cost to repair or replace the damaged items
To establish the circumstances of the accident based on the damages to these items.
Thus, do not throw away damaged clothing and footwear. Also, do not attempt to have damaged property repaired before the lawyer has a chance to look at it. Preserving evidence of this kind can provide the essential clue for your attorney to win the case.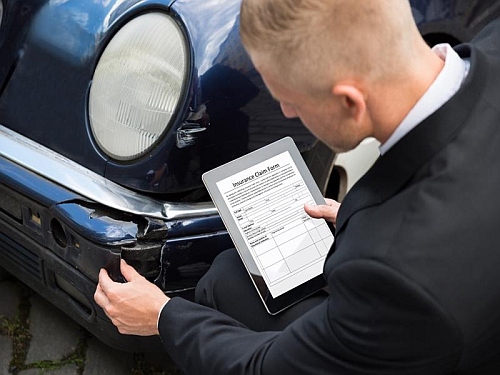 Obtain Eyewitnesses' Statements and Contact Data
Eyewitnesses can provide very valuable details about how your personal injury accident happened. They are unbiased third parties, whose honesty cannot be doubted by an insurance adjuster.
Thus, make sure to look around you just after the accident to identify all the persons who saw what happened. Ask them to give you their name and phone number and to provide a short recorded statement of what happened. An audio recording on your mobile phone is sufficient for your lawyer.
If necessary, the attorney will follow up by contacting the witnesses and asking them to give a written testimony.
Note Any CCTV or Traffic Cameras in the Area
Finally, look around the accident scene to identify any CCTV or traffic cameras. It does not matter if they are installed on private properties. A lawyer knows how to talk to the owners and obtain their permission to watch the footage.
However, you must tell the attorney about these cameras as soon as possible after the accident. CCTV recordings are deleted on a regular basis to create storage space for more recent footage.
Get in Touch with an Experienced Miami Springs Personal Injury Lawyer!
After getting medical attention, your first priority after a personal injury accident should be to talk to an experienced lawyer. You are more likely to remember more details and identify physical evidence within a few days after the accident than later.
Also, a Miami Springs personal injury attorney needs to prepare your claim and negotiate it, and still have sufficient time left to file a lawsuit if necessary. The statute of limitations in Florida is two years after the date of your accident – not a very long time if you suffered severe injuries.
We offer each new client a free case review, so call us today at 786-686-2857!