Workers comp benefits in Miami are the benefits a worker is entitled to when injured while at work. Workplace injuries are common. Some jobs are more vulnerable to workplace injuries than others. This is why some industries have to buy worker's compensation insurance mandatorily. At the same time, other workplaces like office jobs are less susceptible to workplace injuries. The worker's compensation insurance for such employers is optional. In such a case, if a worker is injured, the employer has to provide the worker's compensation benefit on their own.
A worker has a right to claim worker's comp benefits in Miami. If the employer denies the claim, workers can contact our Florida injury attorneys to seek help.
Worker's comp benefits don't work like other personal injury cases. You are entitled to different benefits instead of economic and non-economic damages. Furthermore, each state has its own worker's compensation laws that limit the amount of compensation.
4 Types of Workers Comp Benefits in Miami
You are entitled to recover four basic types of workers comp benefits in Miami. These are:
Medical Coverage
In Miami, there is no limit to how much of the medical bills you can recover as part of workers' comp benefits. You can recover 100% of your medical bills no matter how serious the injury is. All medical claims resulting from a workplace injury are paid immediately. This would include medical bills, doctor fees, hospital stays, physical therapy, surgery costs, etc.
It also covers expenses on medical equipment like crutches, wheelchairs, etc. Also, the medical coverage sometimes depends on the employer's coverage plan. Each employer has a different coverage plan which restricts employees from receiving only partial benefits. Some employers provide full coverage, while others may not provide all types of medical coverage in their workers comp benefits.
Physical rehabilitation therapy benefits are covered under medical coverage only. These benefits are granted to employees where an employer requires physiotherapy after the injury. Injuries that cause paralysis and restricted body movement require physical rehabilitation therapy.
If your employer or the insurance company denies any such benefits, you should consult an attorney in Miami. Remember, you won't be charged for consulting an attorney.
Compensation for Lost Wages
Compensation for lost wages is the most important benefit. It is the fund you receive even when you cannot work due to your injuries. The wages you receive are calculated based on your disability. This disability is divided into three types:
Temporary Total Disability
The injuries that make you unable to return to work for a while are temporary total disability. If you are diagnosed with a temporary total disability, you are entitled to receive 2/3rd of your average wages in Miami.
Temporary Partial Disability
Temporary partial disability implies that the injured worker is capable of returning to work but not to his full capacity. He can work limited hours with limited movement. Such types of injuries, like bone fractures, are counted under temporary partial disability. If you cannot earn 80% of your previous wages, you are entitled to receive additional compensation under this category.
Permanent Partial Disability
If the injuries are permanent in nature and an injured worker is not able to make as much as pre-injury, they may be eligible for permanent partial disability benefits. The calculation for these benefits depends on the impairment rating given by a physician after proper assessment.
Permanent Total Disability
Even after reaching the maximum possible recovery, if you cannot return to work, you are covered under the permanent total disability benefits. Based on the degree of your impairment, you will be eligible for worker comp benefits accordingly.
There are other technicalities related to compensation for lost wages. You can get a better understanding by consulting a worker's comp attorney in Miami.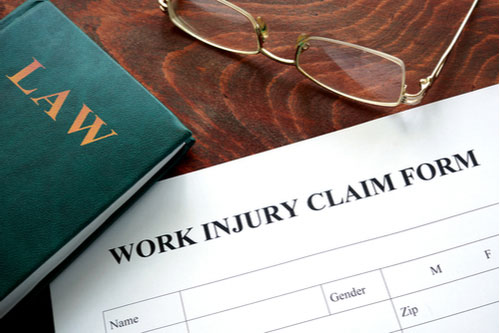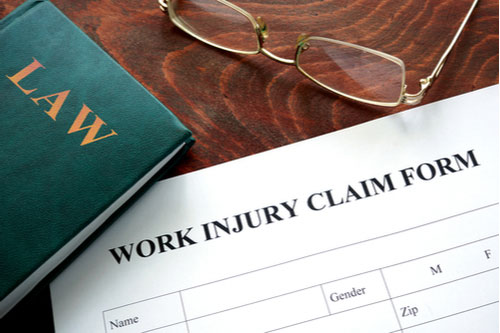 Vocational Rehabilitation
Vocational rehabilitation benefits are provided to the injured worker to learn a new skill. Suppose the injured worker is unable to return to his previous job due to his injuries. In that case, vocational rehabilitation workers comp benefits allow them to learn new skills that are suitable for their current situation.
They can perform a part-time job like teaching with this vocational rehabilitation benefit until they can return to their previous work. The Florida Division of Vocational rehabilitation will cover the costs of learning the new skill on behalf of the worker.
Under worker's compensation insurance in Miami, the vocational rehabilitation benefit is provided for up to 2 years. You can also receive compensation for wages alongside the vocational rehabilitation benefits in Miami, Florida.
Death Benefits
If the work-related injury results in death, the deceased employee's dependents are entitled to receive death benefits. They are also entitled to compensation if the employee dies within one year of the accident or dies after five years due to the disability. The deceased beneficiaries can be parents and siblings if they are dependent. The spouse and children are also entitled to get benefited.
The death benefits cover the funeral expenses, burial expenses, children's education expenses, and other compensation allowances for the dependents.
The beneficiaries are also entitled to receive a part of the deceased employee's wages.
If, at any stage of receiving the workers comp benefits, the employer or the employer's insurance company denies the rightful claim, the injured worker or their family members have the right to file a claim. In order to file a case, we recommend hiring a worker's compensation attorney that can help you build a stronger case. They also provide an estimate of how much is a fair entitlement.
Are Workers Also Eligible to Recover Pain and Suffering?
In personal injury cases such as car accidents and product liability lawsuits, non-economic damages like pain and suffering from an integral part of compensation. However, in the case of a worker's compensation claim, you cannot recover compensation for pain and suffering.
If the workplace injury is caused by a third party other than your employer, the injured worker can sue the liable party in a court of law and ask for damages related to pain, suffering, and loss of quality of life.
Call Our Worker's Comp Attorneys in Miami
You can hire a personal injury attorney in Miami to get you your rightful benefits in Miami. The statute of limitations is very important in seeking worker comp benefits. You must report the accident to your employer within 30 days. If the insurance provider rejects your claim or the compensation is inadequate, you must file a petition for benefits within two years of the workplace injury or within one year of the date the insurer or employer last paid for medical treatment or lost wages.
It is better to consult an attorney as soon as possible.