There is a wide array of industries and production facilities in Fort Lauderdale, Florida. Still, the major industry is construction, which makes up 5.8% of the total 6.2% of the economy of the United States, followed by the manufacturing industry.
Therefore, most workers in this region are exposed to accident-prone situations daily. Workplace injuries can occur due to sudden accidents or exposure to hazardous substances over time, and thus these injuries may require short-term or long-term recovery.
In any case, the worker's earning capability gets hampered substantially. In such cases, many workers lose their rightful compensation mostly due to unawareness of the laws and systems. This is why hiring employment lawyers in Fort Lauderdale, Florida, is highly recommended.
Is There Any System in Place for Injured Workers?
According to Florida law, most businesses with 4 or more employees should have a worker's compensation insurance to cover occupationally incurred injuries irrespective of fault. This provides insurance to the workers through financial coverage of medical bills, wages, and funeral costs and insures the employers from facing unwanted lawsuits from their injured employees.
More details for accessing this insurance can be found on the Division of Workers' Compensation website.
Steps to Take If You Suffer a Workplace Injury
If you find yourself injured at your workplace, during your working hours, and if the injury was occupational, you can take the following steps to claim your compensation-
Report Your Accident/Condition to Your Employer
To legally claim your compensation and associated rights, this is the biggest factor to be checked before you move ahead with anything else. Inform your employer about your injuries as soon as they occur or as soon as you recognize your condition (in case of diseases developed due to exposure to hazardous chemicals).
Workplace injuries are classified as "no-fault," which means you need not worry even if you slipped because you were not careful. You are eligible for the compensation in any case (given you are not under drug or alcohol use which may impair your balance). However, two different scenarios may happen when you inform your employer:
Your Employer Is Responsive
It is mandated by law for employers to have a worker's compensation insurance for their employees for such situations, and the chances are that your employer will take care of things. Your employer must report your injury and its details to the respective insurance company no later than seven days after the incident.
Your employer must file the first injury report with the insurance company detailing your claims. Following this, the insurance company will consider the validity of your compensation claim and likewise move ahead with the procedure.
Your Employer Is Unresponsive
Even though not ideal, this situation may arise when your employer is not willing to file for compensation to their workers' compensation insurance or has failed to file the compensation within the legal time frame. In such cases, you report the injury directly to the insurance company.
You can file a civil lawsuit against your employer if he was aware of your injuries and deliberately did not file your compensation claim. Your employer may be liable to pay up to $500 of the administrative fee if he/she neglects the need to file a worker's compensation for you, in addition to paying you for the damages, medical bills, and lost wages.
Get Medical Help
This is the most important step you must take in case of a workplace injury, irrespective of the type and severity of the injury. Many workers shy away from seeking medical help as they feel that the injury is not very serious and can be taken care of later. Moreover, many workers who are exposed to toxic chemicals in production facilities daily, such as asbestos, benzene, and lead, to name a few, are at a higher risk of developing lung-related conditions.
However, the symptoms often don't show up immediately, and the workers don't recognize their conditions until later. When you become aware of your conditions, you must seek medical help immediately after to ensure that the condition can be controlled and treated if not reversed.
It is extremely important to take medical advice for professionals associated with your workplace, that is, someone who your employer recommends. This will keep your employer in the loop and keep them responsible for your workplace injury treatment.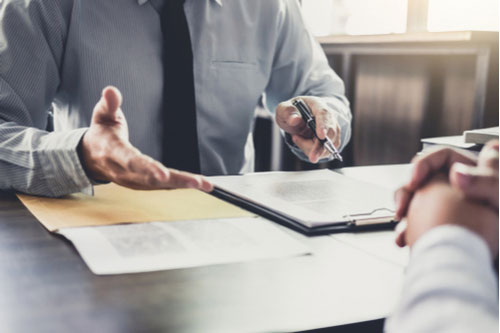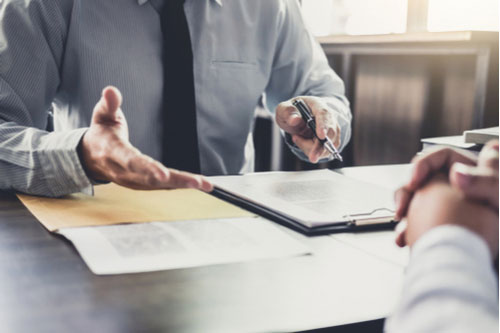 File for Your Compensation
If the insurance company denies your claim, you need to file a petition for benefits.
You have two years following the accident date or the date you found out about the work-related illness/injury or one year following the date the insurer or employer last paid for medical treatment or lost wages to submit a workers' comp claim with the Division of Workers' Compensation.
In certain cases, like exposure to toxic chemicals, the symptoms of any physical harm do not surface immediately. However, you can file a petition for benefits once you become aware of the occupational illness.
Take Professional Legal Advice
This is highly recommended as when you are injured in your workplace in Fort Lauderdale, it is not as simple as getting treated and returning to work. Your wages for the period (if longer than 21 days) you take off from work are at stake as your treatment costs, health, and the physical ability to work further.
As you go through the process, you also have to deal with multiple stakeholders, including your employer, the insurance company, the medical professionals, and so on. Dealing with all of this when injured and unwell can be very overwhelming.
Thus, it is advised to seek professional legal expertise from attorneys to take the burden off your shoulders and sail through the tedious process of getting your rightful compensation. You should contact employment lawyers in Fort Lauderdale, Florida, immediately if your employer is negligent in filling your compensation.
Things to Keep in Mind About Workers Compensation Rules in Fort Lauderdale
Here are some important facts to keep in mind if you're seeking workers' compensation in Fort Lauderdale.
Are You Eligible?
If you are employed in a construction company, you are eligible for compensation even if there are less than four employees.
If you are employed in an agricultural company, you are eligible if the company has at least six regular employees or 12 seasonal workers.
If you are a licensed real estate agent, you are not eligible.
If you are an independent contractor, you are not eligible.
If you are a driver under a lease agreement, you are not eligible.
What Is the Offered Compensation?
The following financial aspects are compensated through this insurance:
Medical bills for the entire duration of the treatment
Lost wages – not applicable for the first seven days after the injury but available if the treatment and healing period is 21 days or more.
In case of the death of a worker, funeral costs and in some cases financial compensation to family members.
What Happens if You Realize Your Condition Too Late?
This is a common occurrence, especially for workers who work in exposure to toxic chemicals. In such cases, you can still file your claim within two years of the beginning of this exposure that resulted in your health impairment.
What if Your Compensation Claim Is Denied?
If your employer did not file for your compensation, and your compensation was denied when you individually filed for it to an insurance company, you can seek assistance from the employee assistance office (EAO) of Florida.
For more information, contact injury lawyers in Fort Lauderdale, Florida, today.