Got a work-related injury at your workplace in Miami, Florida? What should you do next? Do you want to claim worker's compensation? Not sure if you will be compensated if it wasn't the employer's fault?
No matter who was at fault for the workplace accident that caused the injury, the employee is entitled to receive a worker's compensation claim in Miami. However, the entire process involves a lot of steps.
This is when hiring a Miami workers' comp lawyer for your workers' compensation claim in Miami can be helpful. Here is how they can help you out.
Reasons to Hire a Miami Workers Comp Lawyer
Here are some of the top reasons to hire a lawyer for your Miami workers' comp claim.
Knows the Workers' Compensation Laws
Workers' compensation laws are complicated. For instance, there are some employers in Miami who don't need to carry worker's compensation insurance. The claims process can be difficult to navigate and involves a lot of steps.
A Flordia workers comp lawyer knows the laws and how to handle your workers' comp claim in Miami.
Work on Your Claim and Fight a Denial
A good worker's compensation lawyer stays with you at every stage. The first part of the claims process is reporting the injury to your employer within 30 days from the date of injury. Such a report includes necessary details about the accident and others.
After you report the accident, your employer should give you a First Report of Injury or Illness Form to complete and sign. The employer should submit this to the insurance company within 7 days.
You need to document all your medical expenses, as the insurance company could try to get out of paying you fairly. If the insurance provider rejects your claim or if the compensable amount is unsatisfactory, you can file a 'Petition for Benefits' with the Division of Workers' Compensation within 2 years of the work-related injury or one year following the date the insurer or employer last paid for medical treatment or lost wages.
With the help of an attorney, you would not have to struggle with the claims process alone. An attorney will understand the type of benefits you will be entitled to. They will be able to assess if your claim was denied unfairly, and will fight for the compensation you deserve.
When to Hire a Workers' Compensation Attorney in Miami?
It is very important to know under what circumstances you can hire a worker's compensation attorney. You cannot just sue your employer for not receiving your rightful claim after being hurt in Miami. You need to fulfill certain conditions under which you can take the help of an attorney in Miami. Here are such circumstances:
When Your Claim Is Denied
You can take the help of a worker's compensation attorney when your claim is denied. This means you submitted the accident report for the claim, but the employer's insurance company denied the claim.
Insurance companies work hard to avoid claims and find grounds to make them seem invalid. They can come up with multiple reasons to reject the claim. This is one of the reasons why fighting a legal battle alone can be troublesome. A skilled Florida workers' comp attorney can spot unfair tactics by the insurance company and stand up for your rights.
They will help through the complicated process of appealing a denied workers' comp claim in Miami.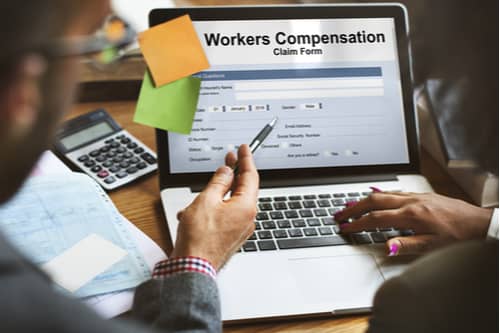 When Your Employer Retaliates
If your employer retaliates and forces you to believe that accident was caused due to your negligence, you have all the right to hire a worker's compensation attorney.
It is common for employers to shift the blame for accidents and injuries and refuse to pay the claim. When asked for the worker's compensation claim, employers may even threaten to fire their employees or interfere in the claim process. If such a situation arises, you can contact a worker's compensation attorney to protect your legal rights.
It is illegal for employers to fire employees or otherwise penalize employees for filing a workers' comp claim in Miami.
When Your Employer Won't Pay Your Lost Wages
At this stage, it is very important to know all your right before you choose to fight them. An injured employee is entitled to lost wages. If your employer in Miami agrees to provide compensation for medical bills and other expenses but refuses to cover the lost wages, it's a red flag.
As per Florida workers' compensation laws, you are entitled to receive part of your lost wages as compensation. You can contact a worker's compensation attorney right away to fight for the claim.
When Your Doctor Declares You've Reached MMI Too Soon
Many insurance companies typically stop paying benefits after you reach "maximum medical improvement," meaning your injury has healed as much as it will. However, you may be eligible for continued benefits if your injury has left you with a lasting impairment.
Unfortunately, it's not uncommon for medical providers to declare workers are ready to go back to work prematurely. An attorney can help you avoid losing out on benefits due to a premature MMI declaration.
You can get a check-up primarily from the doctor of your choice. However, it is suggested that for getting the disability rating, it is better to contact the doctor prescribed by the insurance carrier. Disability rating decides what type of benefit you are entitled to.
You can work with a worker's compensation attorney to get a better take on this as per your case.
When You Suffer From Severe Injuries
Catastrophic injuries require urgent medical care and result in high medical bill amounts. This can be costly for insurance companies. Thus, they use tactics to avoid paying the full compensation you deserve.
In such situations, you should take the help of a worker's compensation attorney in Miami, Florida. They ensure you are provided with the maximum possible compensation under the state limits.
Call Our Florida Workers' Comp Lawyers Today
A skilled attorney in Miami would know how to deal with insurance adjusters and fight for your claim. An attorney is also familiar with the state court system and would know when they can take a step ahead. An attorney in Miami helps with handling the paperwork, framing the strategies, and appealing a denied claim.
Also, worker's compensation attorney in Miami works on a contingency basis i.e., you don't have to pay them on an hourly basis. They charge only when they can recover the maximum compensation claim possible. For more information, contact our Miami personal injury attorneys today.