Are you currently dealing with a workers' compensation claim? Has your doctor's diagnosis left you feeling uncertain about the severity of your injury? You're not alone. Many individuals find themselves in this predicament, where their workers' comp doctor may downplay the extent of their condition.
In this blog post, we'll discuss how a Miami Beach workers' compensation lawyer can help you navigate these challenges.
A Workers Comp Doctor May Try to Make Your Diagnosis Appear Less Severe
When you suffer an injury at work and file a workers' compensation claim in Florida, one of the first steps is to see a doctor chosen by your employer or their insurance company. While these doctors are supposed to provide impartial evaluations, it's important to understand that they may have incentives to downplay the severity of your diagnosis.
Why would a workers' comp doctor try to make your diagnosis appear less severe? Well, it all comes down to money. Insurance companies want to minimize their payout for medical treatment and lost wages. So, if a doctor can make your condition seem less serious than it actually is, the insurance company can justify offering lower benefits or denying certain treatments altogether.
If you suspect that your doctor is minimizing the severity of your injury, talk to your Miami Beach workers compensation attorney. They are your best advocates in this complex situation.
If You Disagree With the Doctor You Have the Right to a One-Time Change in Treating Physicians
If you find yourself disagreeing with the diagnosis provided by your workers comp doctor, don't lose hope. You have the right to request a one-time change in treating physicians. This means that if you are unsatisfied with the initial doctor's assessment or treatment plan, you can seek a second opinion.
To exercise this right, you have to notify your employer or their insurance company that you want a new doctor as soon as possible. They will provide you with a list of approved physicians from which you can select someone who specializes in your specific condition.
Remember that this is only allowed once during the course of your workers comp claim, so make sure to choose wisely.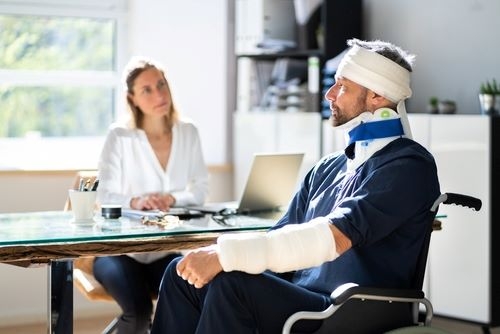 What If You Don't Feel Ready to Return to Work?
Even if your workers' comp doctor says you are ready to return to work, you may disagree. This is one of the biggest causes of disputes between injured employees and their employers or insurance companies.
The doctor assigned by the insurance company may argue that you can perform certain job tasks or that you don't need as much time off as you believe.
Navigating these disputes on your own can be challenging and overwhelming. This is why having an experienced workers' compensation lawyer in Miami Beach by your side is crucial during this process.
If You Refuse to Go Back to Work, You Forfeit Your Benefits
If your treating physician clears you to return to your job, you are required by law to make a good faith effort to return to work. If you refuse to return to your job, your wage loss benefits will be terminated.
If you believe your workers comp doctor has sent you back to work too early, you should reach out to a Miami Beach workers compensation lawyer right away. An attorney can help you understand what options you have.
You could talk with your workers comp doctor about getting a second opinion. If the doctor is unwilling to ask for a second opinion, you can request a one-time change in treating physicians. As a final option, you can request an independent medical. You will have to pay for the IME.
Keep in mind that you must return to work while waiting for a second opinion, one-time change of doctor, or independent medical examination. It's critical to talk to a Miami Beach workers compensation lawyer if your workers comp doctor has cleared
Let Your Miami Beach Workers Compensation Attorney Help You!
When it comes to disputing your workers comp doctor's diagnosis, navigating the legal complexities can be overwhelming. That's why it's crucial to have an experienced Miami Beach workers compensation lawyer by your side.
Don't face this challenging situation alone! We offer each new client a free case review, so don't hesitate to call us at (786) 686-2857 and schedule an appointment!