Being injured at work gives you the right to file a workers compensation claim. However, many employees do not consult with a Boca Raton workers comp lawyer and take no action to protect their rights for one reason: they are afraid of losing their jobs.
Here is the truth on this matter.
Your Employer Is Breaking the Law If They Threaten You
Unfortunately, many employers take advantage of the fact that employees do not know their rights under Florida workers compensation law. The fact is that Florida Statutes 440.205 specifically prohibits employers from forcing a worker to refrain from filing a workers comp claim under threat of losing their job.
You can be sure that your employer would never try to intimidate you with this threat if you have an attorney representing you. Both the employer and the insurance company will know that you receive reliable legal advice, including a clear explanation of your rights.
It May Be Difficult to Prove the Threat
It is equally true that many employers rely on the fact that you cannot prove that they terminated you on the grounds of filing a claim for a workplace accident. Florida is an at-will state for employment. This means that you can be fired without any specific reason being given.
Thus, unless the employer made the threat with witnesses present or while being lawfully recorded, you may not be able to prove that filing a workers comp claim was the reason for losing your job.
What If You Lose Your Job After Filing a Workers Comp Claim?
Your Boca Raton workers compensation attorney will continue to negotiate your claim and fight for your benefits no matter what. What really matters in a workers comp claim is:
You were injured while on the clock.
You were injured on company premises or at a property where you were instructed to perform your job duties.
Your accident was caused while performing an activity within the scope of your employment.
As such, you are entitled to get compensation for medical care costs and replacement wages.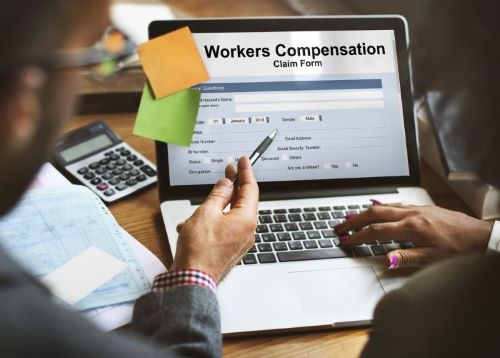 How Much Will Workers Comp Pay and For How Long?
The workers compensation system in Florida offers 66% of your average wage as replacement wage for a maximum period of 104 weeks. Of course, when your workers comp doctor states that you reached maximum medical improvement, the benefits will stop as you are considered able to return to work.
Thus, as you receive replacement wages, you can start looking for a new job. As soon as you are hired, you need to report it to your previous employer and your benefits will likely stop. However, failure to report starting a new job may result in being charged with workers comp fraud.
What If My Employer Terminates Benefits after Firing Me?
Once you have proven your case, you have the legal right to collect workers comp benefits, even if the employer fires you subsequently. If they also put an end to your benefits, they are breaking the law.
Workers with lawyers can successfully file an appeal with the First District Court of Appeal and win back their workers comp benefits.
Put Your Fears Behind You, Contact a Boca Raton Workers Comp Attorney!
Being injured at work and threatened with termination is a scary situation for anyone. But an experienced lawyer can allay your fears. You have rights, and a legal professional at our law firm will protect them.
We will look over your available evidence and give you a reliable legal opinion about your chances of getting benefits. If your case has merit, we will represent you on a contingency fee basis – you will not pay any upfront fees.
We also offer each new client a free case review, so call us now at (786) 686-2857 to talk to a skilled Boca Raton workers comp lawyer!