Injuries at work are common and it is estimated that more than 185,000 cases occur every year in the United States. In the state of Florida, employers are legally required to offer workers' compensation benefits to employees who have been injured at work while performing work-related duties.
However, in order to claim these benefits, you need to report the injury to your employer. It is highly recommended to contact a lawyer before or as soon as possible after you have reported the injury.
Miami 360 are experienced workers' compensation lawyers and will provide you with the best advice and aid you in reporting your injury to ensure that you receive the benefits that are due to you.
Reporting Work-Related Injury in Opa-Locka, Florida?
You have 30 days from the date of your injury to report it to your employer. However, it is recommended to report the injury as soon as possible or immediately after it occurred if possible. Every day that you don't report the injury hurts your case when it comes to claiming your benefits.
If you miss the 30-day deadline entirely, then you may forfeit your benefits entirely. This means that your medical care won't be covered by your employer and you will have to pay for it yourself. You will also not receive compensation for lost wages that you incurred while you were recovering from your injury and unable to work.
To Whom Should I Report a Workplace Injury?
Telling your coworkers that you were injured is not the same as reporting the injury. You must follow the proper reporting channels that should be provided by your employer when you first started working. In most cases, you can report the injury to your direct supervisor, manager or another person in authority in the workplace. If the company has an HR (Human Resources) department or person, the report should also be made to them.
The report can be made verbally but in most cases, you will be required to complete an incident report that details how you were injured, the type of injuries you sustained, the date of the injury, and other relevant information. It is not a legal requirement to fill out the incident report or have a record of the report of the injury. However, we do recommend that you keep your own record of the details of the incident and injury, when you made the report, and to whom.
If you feel that you are being pressured to complete an incident report or make a written or recorded statement, contact Miami 360 Lawyers immediately.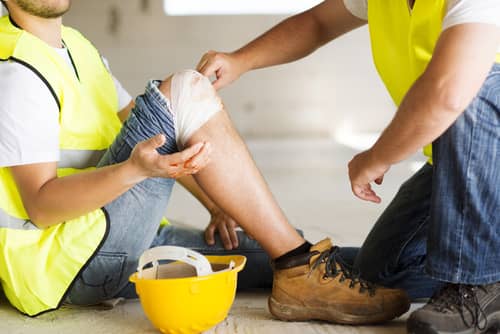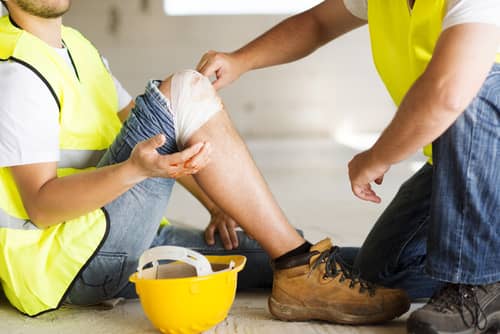 What are the Employers' Responsibilities after a Workplace Injury?
Your employer must provide immediate medical care whether this is first aid for minor injuries or calling emergency medical services to take you to the hospital for a more serious injury. They are then required to report a serious injury to OSHA (Occupational Safety and Health Administration).
The employer must investigate the incident that caused the injury. They must also inform their insurance carrier of the injury and provide them with information regarding the incident and the findings of the investigation within 7 days of the report. The insurance carrier may want to conduct its own investigation.
Your employer is also required to provide you with a list of doctors that are authorized by their insurance carrier to provide treatment. If you do not use a doctor from this list, your medical care may not be covered by the insurance carrier and you will have to pay for it yourself.
An employer must offer an employee who has been injured on the job "light duties" until they are able to return to work in their full or former capacity. Light duties may refer to shorter hours or refrain from heavy lifting or other tasks that you may not be able to fulfill due to your injury. Your employer is required to still pay the benefits owing to you if you return to work on "light-duty".
What are the Employees' Responsibilities after a Workplace Injury?
First and foremost, it is your responsibility to report the injury as soon as possible to the relevant person in the company or organization. If you don't report the injury, you will not receive benefits.
You will be required to choose a doctor from the insurance carrier authorized list to provide treatment. If you do not agree with the diagnosis of your injuries or the treatment being provided, you have the right to a second opinion from another authorized doctor.
You must follow the recovery, treatment, and care instructions provided by your doctor. If you fail to do this, then you may lose your benefits.
You are required to return to work as soon as you have recovered from your injuries sufficiently to fulfill either "light duties" or your regular job. Your doctor must clear you to return to work either way.
You must stay in communication with your employer regarding your recovery when you can return to work and respond to their communications with you. If you have hired a Miami 360 lawyer, then we will take care of this communication on your behalf and take care of your legal workers' compensation issues so that you can focus on your recovery.
Your health and wellbeing are a priority after being injured in the workplace. Your medical care, income, and returning to work as soon as possible should not hamper your recovery as your employer has a legal responsibility to provide benefits.
However, your employer and their insurance carrier do not want to go to the expense of paying workers' compensation benefits and will therefore do everything they can to deny your claim. A lawyer understands the tactics they use to deny claims and how to navigate the legal system in order to get your workers' compensation paid.
If you find yourself in the position where you did follow the correct process in reporting a work-related injury but your claim was still denied, contact Miami 360 Lawyers today for assistance in getting the benefits you deserve.