As the experienced lawyers in the workers' compensation claims process in Opa-Locka, we at the Miami Workers' Compensation Lawyers Coalition receive many questions on the subject. In the following article, we will shed some light on some of the more common questions people have after being injured at work. For a better understanding of your personal case and claim, call our knowledgeable legal experts at (786) 686-2857.
How Can I Know if My Injury Will Be Covered by a Workers' Comp Claim?
By Florida law, if you have been injured at work you are entitled to compensation benefits. But there are some. If your injuries prevent you from returning to work for over 7 days, you may be entitled to a certain amount of indemnity benefits. Here is what you should know about injuries that qualify for worker's comp benefits:
Minor Conditions Treatable by First Aid — If the injuries sustained at the workplace are minor and can be treated with first aid, compensation is NOT needed. This includes small cuts, scrapes, lacerations, and even stress-related headaches.
Injuries Outside the Office Are SOMETIMES Covered — if you received injury outside of your workplace, you may be eligible for worker's compensation. So long as you suffered an injury in the "course and scope" of your work, the injuries are covered. So, if you were injured in a traffic accident on your way to meet with a client, for example, you are probably eligible for compensation.
Injuries Outside the Scope of Work ARE NOT Eligible for Worker's Compensation — for example, commuting is not considered part of your work, and a traffic accident on your way will not be covered by worker's compensation benefits.
Cumulative Events and Injuries — there are times when the injuries sustained are not so readily noticed. For example, if you have developed carpal tunnel syndrome due to desk work or respiratory conditions caused by poor air quality, you may be able to claim compensation.
The best way to know if your injuries or conditions are covered by worker's compensation is by speaking with an expert on the subject. Call (786) 686-2857 and speak with an experienced worker's comp lawyer from the Miami Workers' Compensation Lawyers Coalition who can examine the details of your case and advise you on the best course of action.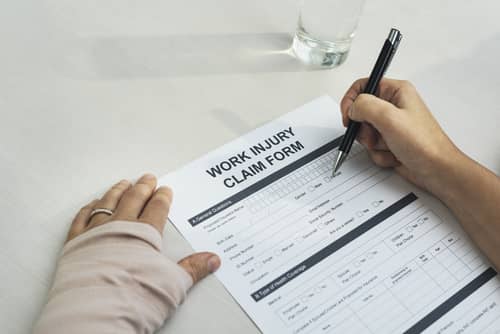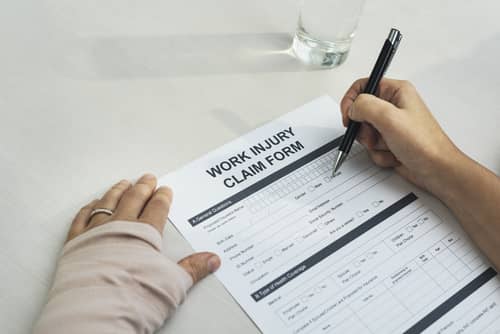 How Long do You Have to File a Workers' Comp Claim in Opa-Locka?
It will be important to work fast when moving to obtain your worker's compensation benefits. You will have 30 days to report the injury to your employer or you may potentially forego your right to compensation. If your employer or their insurance carrier is not cooperative, you will have two years to file a claim with the Florida Division of Workers Compensation. But it is highly recommended that you do this as soon as possible.
This 30-day timeframe for reporting your injury begins from the date of the incident that caused the injury. In the case of conditions that are a product of a repetitive movement or conditions in the workplace, like respiratory conditions or carpal tunnel syndrome, the countdown begins from the date you were made aware of the condition. That is the date that a licensed physician provided you with a diagnosis of the condition.
How to File for Workers' Comp Claim in Opa-Locka, Florida?
Once you have reported your injury to your employer, you will be provided with the First Report of Injury or Illness. This is a notification your employer filed with their insurance carrier. If the insurance provider has accepted your claim, you will begin receiving checks within 21-days of the injury.
Create an Incident Report
The report made to your employer must be very specific. While the law does allow this report to be made verbally, we at Miami Worker's Compensation Lawyers Coalition strongly suggest this report be made in writing. An email is a good option as this provides strong evidence of the report being made.
This report should be made carefully and should include all the following details:
Time and date in which the incident resulting in your injuries occurred.
The location where the accident that resulted in injuries happened
What activities you were engaged in at the time of the incident
The immediate symptoms that indicated to you that you had been injured
Which parts of your body were affected and how
The names of coworkers, colleagues, or supervisors present in the vicinity who may have witnessed what occurred.
In the case of "occupational" diseases and conditions, the name and contact information of the physician who diagnosed the condition.
Have your conditions or injuries examined and treated by a licensed WC/MCO health provider
You will then need to have your injuries or conditions examined by a certified WC/MCO doctor. These qualified medical professionals are certified to handle worker's compensation cases. If you are not sure where to find one, your employer should have a list of these authorized physicians and can provide you with a copy. But you can also find a list of worker's compensation physicians online.
Await a Response from the Worker's Compensation Insurance Carrier
The next step will be to await a response from the worker's compensation insurance company. After you have submitted your report of injury to your employer, they will have seven days in which to notify their insurance carrier about your claims. Next, the insurance carrier will have three days in which to send you information about the claim as well as inform you of your rights and responsibilities.
Contact a Lawyer
At any point in this claim process, you may choose to have your claims represented by an experienced attorney. This is not required, but in some cases, it is the best option for those serious about obtaining benefits. The insurance carrier will opt to pay or deny the requested benefits and will provide you with a list of justifications for accepting or denying your claims.
But just because the insurance carrier or employer denies the claims doesn't mean you are not eligible for worker's compensation coverage. But it may be necessary to file a petition with the Judge of Compensation Claims. If you have any questions or doubts, call (786) 686-2857 and get expert help from an experienced Florida Workers Compensation Lawyer who can provide professionals' perspectives on your case and representation in pursuing your claims.
Let Us Help You File Workers' Compensation in Opa-Locka, Florida
While it is not required by law, there are many advantages to having your case handled by a qualified Florida Workers' compensation lawyer. Their experience will ensure that all the necessary steps of this claims process are addressed properly and this can greatly improve the chances of success. Call our representatives at [xxx-xxx-xxxx] to arrange a consultation where we can provide you with expert perspective and guidance.