Are you a Florida driver? Then car insurance coverage is probably on your mind. With so many types of coverage available, it can be overwhelming to know what you need and what's mandatory in the Sunshine State.
Fear not! In this article, we'll break down the different types of car insurance available in Florida, including both required and optional coverage. We'll also discuss why it's important to have a Fort Lauderdale car accident lawyer on hand if you're ever involved in an accident.
Let's dive into the world of car insurance in Florida!
Florida Is a No Fault State for Car Accidents
Florida operates under a no-fault system for car accidents. This means that in the event of an accident, each driver's insurance covers their own medical expenses and lost wages, regardless of who is at fault.
While this may seem like a good thing, it can also lead to confusion about who should pay for damages if there are any. Additionally, it's important to note that even though Florida is a no-fault state, drivers are still required by law to carry certain types of insurance coverage.
Mandatory Car Insurance Coverage
As per Florida law, there are two types of mandatory car insurance coverage: Personal Insurance Protection (PIP) and Property Damage Liability. Here is what you need to know about each of them:
Personal Insurance Protection (PIP)
Personal Insurance Protection (PIP) is a mandatory type of car insurance coverage in Florida. It covers medical expenses, lost wages, and other related expenses resulting from a car accident regardless of who caused the accident.
In essence, PIP is designed to provide immediate financial assistance to drivers and passengers involved in an accident. As per Florida law, all drivers are required to have at least $10,000 in PIP coverage.
The scope of coverage offered by PIP includes medical bills for injuries sustained in the accident, rehabilitation services such as physical therapy or chiropractic treatment along with lost wages reimbursement up to 60% if you can't work because of your injuries.
One important thing to note about PIP is that it only pays out up until the policy limit. To receive full compensation for damages beyond what's covered by your policy limit; you may need additional liability coverage like Bodily Injury Liability or Uninsured/Underinsured Motorist Coverage.
Property Damage Liability
Property Damage Liability is a mandatory car insurance coverage in the State of Florida. This type of coverage helps to pay for any damage you cause to someone else's property, such as their vehicle or a fence. It's important to have this coverage not just because it is compulsory. If you're at fault in an accident and don't have enough money to cover the damages, you could be sued by the other driver.
In Florida, the minimum amount of Property Damage Liability required by law is $10,000. However, it's recommended that drivers carry more than the minimum amount since many vehicles on the road today are worth much more than that.
It's also worth noting that Property Damage Liability only covers damage caused by your vehicle. If your own vehicle is damaged in an accident and you're at fault, this coverage won't help pay for those repairs. For that reason, it may be wise to consider adding Collision Coverage as well.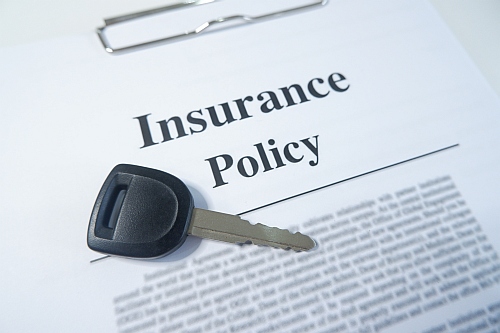 Optional Car Insurance Coverage
In addition to the mandatory car insurance coverage, there are also optional types of car insurance coverage available in Florida. They can provide extra protection and peace of mind on the road:
Bodily Injury Liability
Bodily injury liability is an optional car insurance coverage available in Florida, which covers the costs of injuries to other people if you are at fault for a car accident. This type of coverage can be crucial in situations where medical bills and damages resulting from bodily injuries exceed the limits of your personal insurance protection (PIP).
Having Bodily Injury Liability coverage can protect you from expensive lawsuits and legal fees that could result from a serious accident. The minimum Bodily Injury Liability requirement mandated by law in Florida is $10,000 per person, but it's recommended to have more substantial limits.
Bodily Injury Liability also covers lost wages, pain and suffering, rehabilitation expenses, and even funeral costs due to wrongful death claims. It's important to note that this type of coverage only applies when you are at fault for an accident.
Uninsured/Underinsured Motorist Coverage
Uninsured/Underinsured Motorist Coverage is an optional car insurance coverage available in Florida. This type of coverage protects you and your passengers if you are involved in a car accident with an uninsured or underinsured driver.
Uninsured drivers are those who do not have any car insurance, while underinsured drivers are those whose insurance limits may not be enough to cover the damages caused by the accident. In both cases, having this type of coverage can help pay for medical bills, lost wages and other expenses related to the accident.
Collision Coverage
Collision coverage is a type of optional car insurance coverage that pays for damages to your vehicle if it collides with another object, such as a car or a pole. This coverage is important because it can help you pay for the cost of repairs or replacement of your car in the event of an accident.
If you have collision coverage, your insurance company will typically pay for the cost of repairing or replacing your vehicle up to its actual cash value, minus any applicable deductible. The deductible is the amount you agree to pay out-of-pocket before your insurance kicks in.
It's important to note that collision coverage does not cover damage caused by other drivers or incidents outside of collisions. For example, if someone hits your parked car and drives away, this would be covered under comprehensive insurance rather than collision.
Collision coverage may be required by lenders if you finance or lease a vehicle. However, even if it's not required, having collision coverage can provide peace of mind knowing that you're protected financially in case there's an accident on the road.
A Fort Lauderdale Car Accident Lawyer Will Help You File a Claim With Your Insurer
If you're involved in a car accident, it's important to understand your rights as an insured driver and how to file a claim with your insurer. This is where a Florida car accident lawyer can be invaluable. They have experience working with insurers and know how to navigate the claims process effectively.
A qualified attorney can also help ensure that you receive fair compensation for any losses incurred due to the accident. From medical bills and lost wages to property damage, they will fight on your behalf to get you what you deserve.
Also, since we offer each client a free case review, you have nothing to lose if you talk to an experienced lawyer by calling 786-686-2857!